One of the most well-liked girls on Tiktok is Kelly Slay, also known as Bhadie Kelly. She posts some of the most popular viral videos on TikTok and has over 1.3 million followers. She also has a 575 thousand-follower Instagram feed in addition to her TikTok account.
Her most popular videos have received up to 10 million views or more. In this piece, we'll offer some fascinating facts about her and the high-end vehicles she frequently drives.
Bhadie Kelly's Biography
Bhadie Kelly is a well-known TikTok celebrity from Togo and a social media influencer and brand advocate. You could assume she is from Nigeria given her level of popularity there. Bhadie Kelly, however, is a Togolesian living in the United States.
Kelly became well-known after a TikTok video of her dancing to a well-known song while wearing a light brown and vibrant outfit went viral.
She was born in the 1990s and is currently in her 20s in Togo, while her exact age is unknown.
Although Kelly hasn't spoken anything more about her parents, they are both from Togo.
Bhadie Kelly's Career
Aside from her social media influencer and brand ambassador contracts, Kelly has no other known businesses.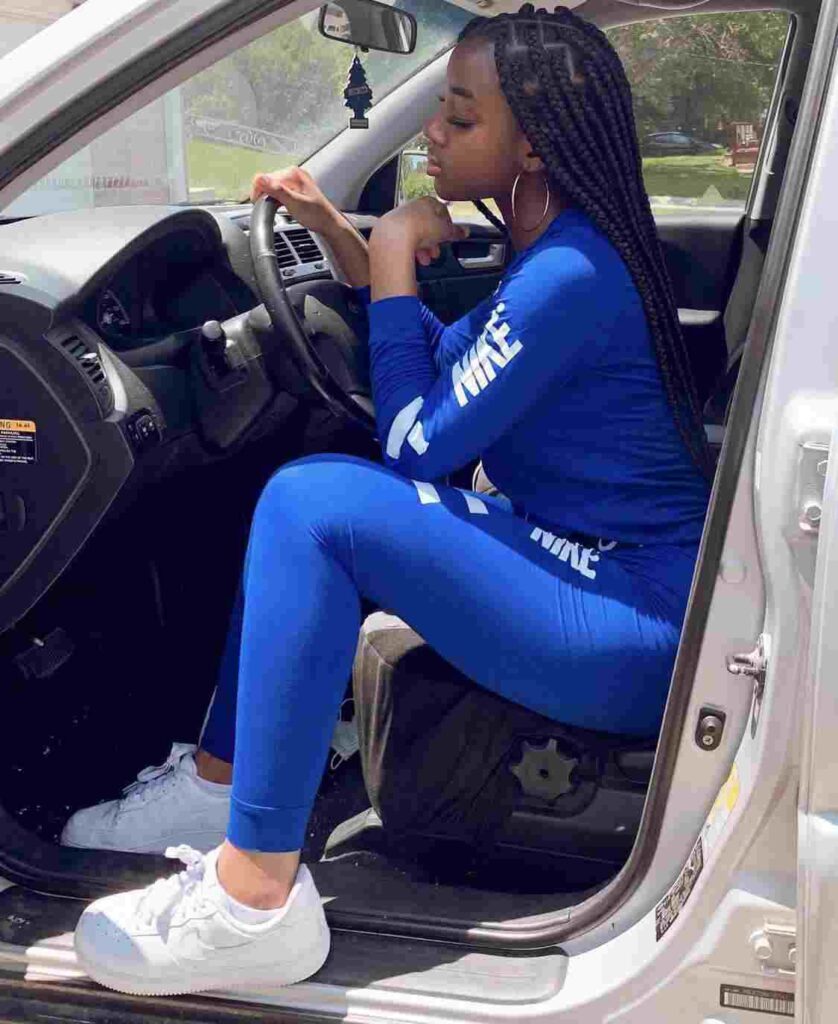 Kelly's dance to the 1990s New Orleans song was used in the TikTok video that helped her gain recognition.
She posted a video of herself dancing to a Will Made It instrumental remix of Mac Miller's song J's on My Feet on May 23rd, while Nike sneakers played in the background.
The swiftly became well-known on all of the most well-liked social media sites.
Kelly joined TikTok less than a year ago, but already her following has grown significantly. She posted to TikTok for the first time in November 2021.
Soon after that, she was selected as the winner of the title of Miss TikTok 2022 by a group of young men who use TikTok.
Mainly, Kelly now uses her popularity on social media to build a steady income flow for herself through influencing, and promotions for brands.
Bhadie Kelly's Real Social Media Accounts
When you start looking for Kelly on social media, one of the first things you'll notice is how many accounts are imitating hers. You can find up to five separate identities with thousands of followers that pose as Kelly on Tiktok alone. They are not, though.
Below are some of her main social media accounts. @Bhadie.kellyy, @pyt.kellyy, @slayy.kelly.
Bhadie Kelly's Net worth
Social media apps are used by lots of people to generate millions of naira. Fortunately for Kelly, she is one of those people whose wealth and net worth have increased as a result of social networking.
Kelly is currently valued at many thousand dollars.
Bhadie Kelly Cars
Kelly is also a car lover. This is evident in most of the posts you'll find on her Instagram page. Below are some of the cars you'll find Bhadie Kelly in.
Mercedes-Benz 4matic
One of the cars you'll find Kelly posing with is the Mercedes-Benz 4matic. In Naira, this car is sold for between 40-60 million naira.
The thing that most people don't know about the 4matic version of the Mercedes-Benz is that it is an all-wheel-drive system that has a lightweight drivetrain. When the Mercedes-Benz you bought comes with the 4matic, some of the things you'll experience are better road traction and smoother handling on Chino roads.
BMW i8 Sports Car
Another car that Bhadie Kelly has been spotted with is the BMW i8 sports car. The car comes with an outside-the-box design, is comfortable enough for daily use, and feels light and is very fast.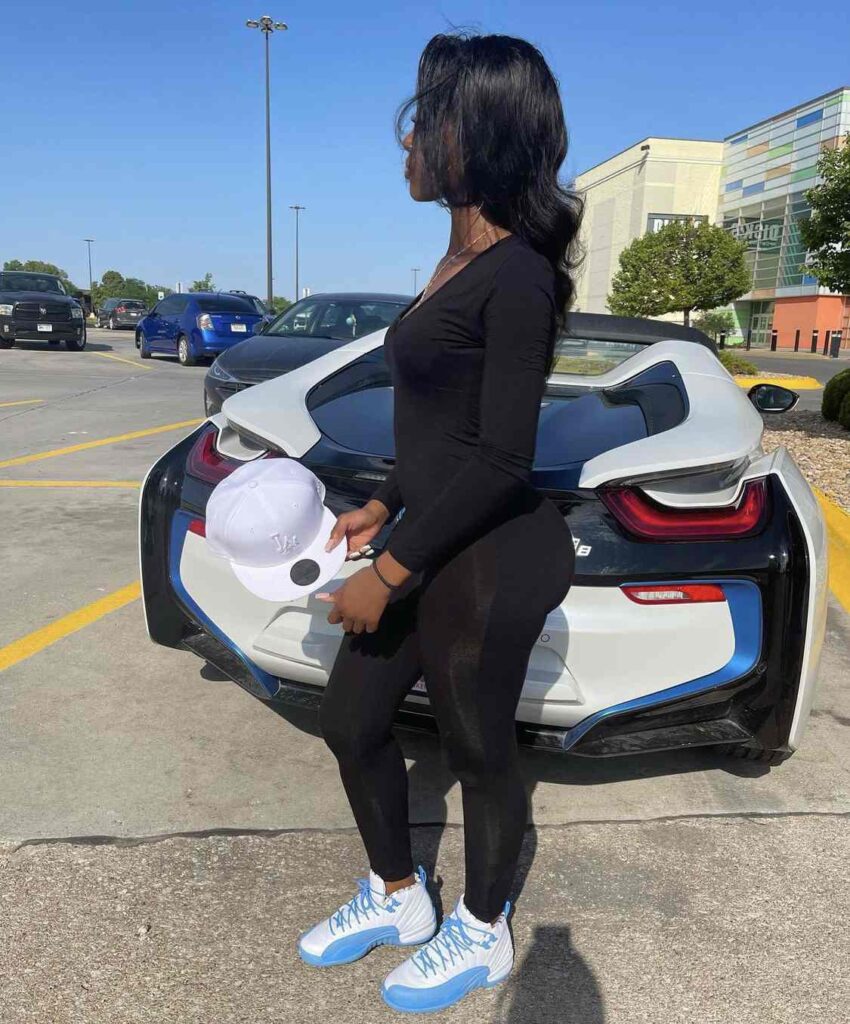 It's flashy and fuel-efficient compared to other sports cars in its category. The cost of this ranges from $100,000 to $300,000.
Another car you'll find Bhadie Kelly posing with on her social media page is the Toyota Venza. Currently the strating price of a Venza is $32,890. The Toyota Venza is a five-seater mid-size crossover SUV, it has great fuel economy, but also has an undersized cargo area.
Today, the 2022 Toyota Venza is a good option if you're looking for a car with a hybrid SUV.
Kelly Tiktok's trending video