Success Adegor, the young girl who gained widespread attention after being expelled from primary school in 2019, has made a remarkable reappearance on the internet through a stunning photoshoot.
As a reminder, the girl had expressed her disappointment and lamented about being unable to attend school due to unpaid fees four years ago.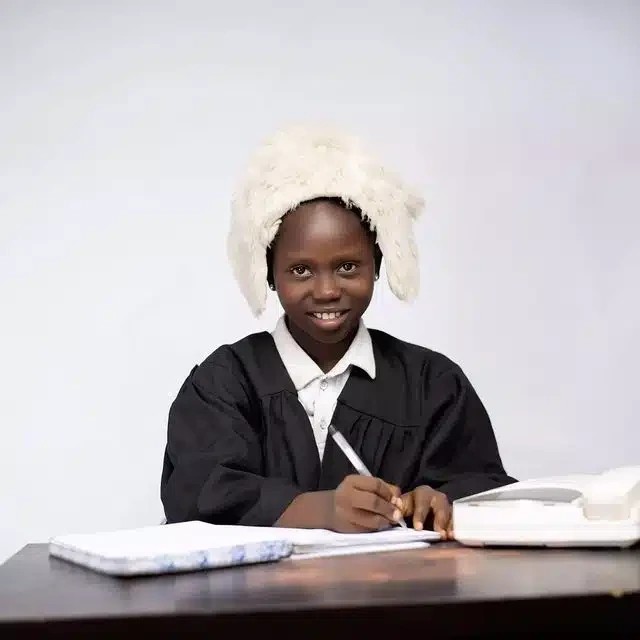 Following her rise to internet fame, several celebrities, including AY Comedian and Mr Jollof, came forward to pledge financial support and sponsorship for the girl. They collaborated to ensure that she could continue her education without the fear of being sent home again due to unpaid tuition fees.
Years later, as people speculate about Success's current status, now at the age of 11, she took to Instagram to share photos of herself dressed as a lawyer, presumably for a career day event.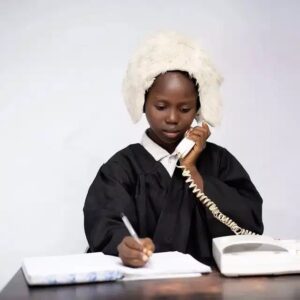 The transformation photos generated excitement among social media users, prompting them to share heartfelt comments.
Christabel Aigbe said: I rejoice with you my darling baby girl. May Jehovah be praised!
Iniobong Ukoh commented; After looking at the previous and current pictures, all I could got was a smile on my face thanks to God.
Greatness Micheal said: I think the teachers have seen that they took her to stardom by how they did to her. Hope they regret now and wish they looked at her future ahead. Which happens to already b bright already.