Oriyomi Hamzat was recently bestowed with the prestigious International Humanitarian Service Award by the International Humanitarian Rights Commission for his remarkable philanthropic efforts and contributions to society.
The renowned broadcaster from Ibadan excitedly shared this news on his social media platforms.
The post shared on his social media page, read: "The Chairman/CEO of Agidigbo 88.7 FM, Dr. Oriyomi Hamzat at the Dinner/Award Event organized by the International Human Rights Commission as he's awarded the International Humanitarian Service Award, tonight for his philanthropic works and humanitarian contributions to the society Congratulations 🎊."
He also shared photo himself holding the award, thanking his fans and followers for their support.
He caption the photo with, "They said I'm 'The Man of the Year' 🎊 Thank you all for your well wishes and support."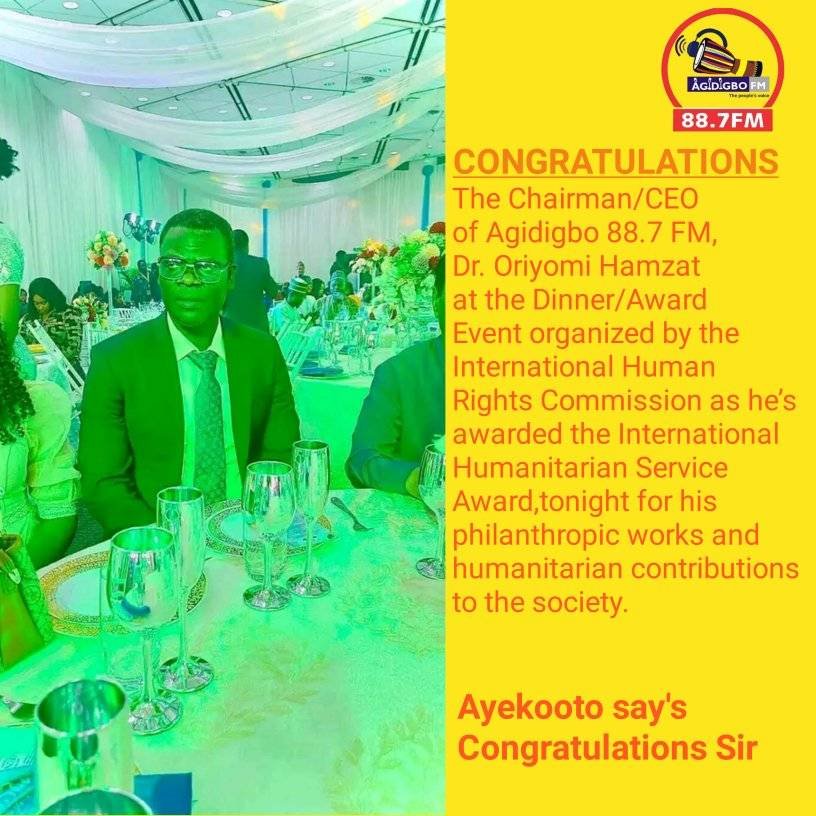 Oriyomi Hamzat, a well-known philanthropist and humanitarian, has dedicated his life to providing assistance and support to those in need. His commitment to alleviating suffering, championing social causes, and promoting humanitarian values has earned him recognition and admiration both locally and internationally.
See his post below: