The attractive female actress Adunni Ade, who is a delight to witness with her appearances in Nollywood, recently released photos of herself looking stunning, and her admirers couldn't help but drool and react over her pics with how exotic and refreshing she appeared to be.
The actress, who was wearing a red dress, truly revealed a side of herself that is quite lovely to see. She isn't the kind to let her fans down with her seductive displays of exotic beauty, which she has frequently showcased to her fans, and from all indications she has always had that alluring beauty that is difficult to ignore.
Here are screenshots of her fans' reactions to her stunning display of unadulterated beauty as she posted adorable pictures.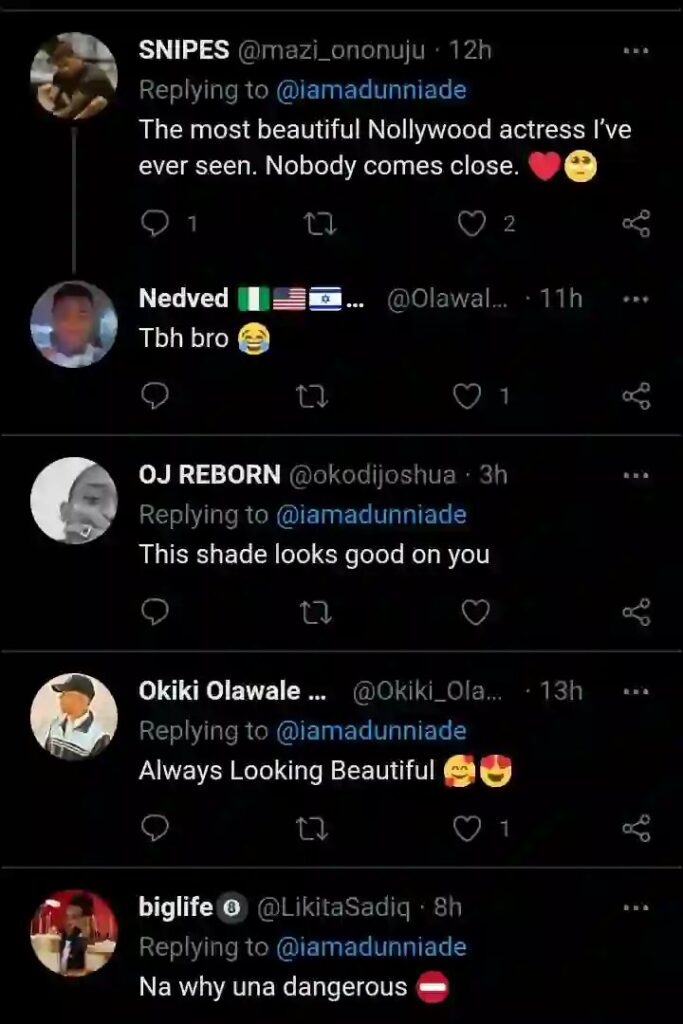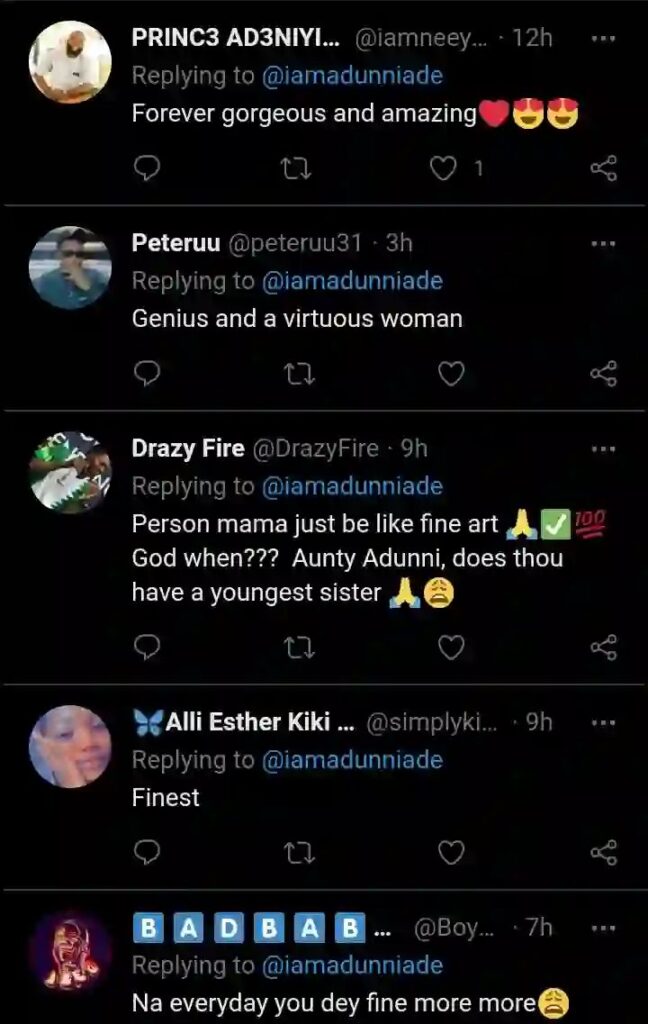 You can see that fans were quite perplexed by her display of ravishing fashion and exotic beauty that is majorly a point of reflection whenever she shares photos of herself, and she has never disappointed her followers with her looks that are alluring and pleasant to see in her posts, whenever she shares photos.