Kira Taiwo, the daughter of popular veteran actor Ogogo, has shared a nice video with him on her official social media profile.
Shakira was attempting to catch her father's face in her film, but her father, who was not in a good mood, did not share her positive energy. Then she said, "And then she said," which was hilarious "You should be proud, Daddy. I'm simply famzing you ".. Then, with a smile, her father added, "Please leave me alone and allow me to continue to be proud. Allow me to proceed "..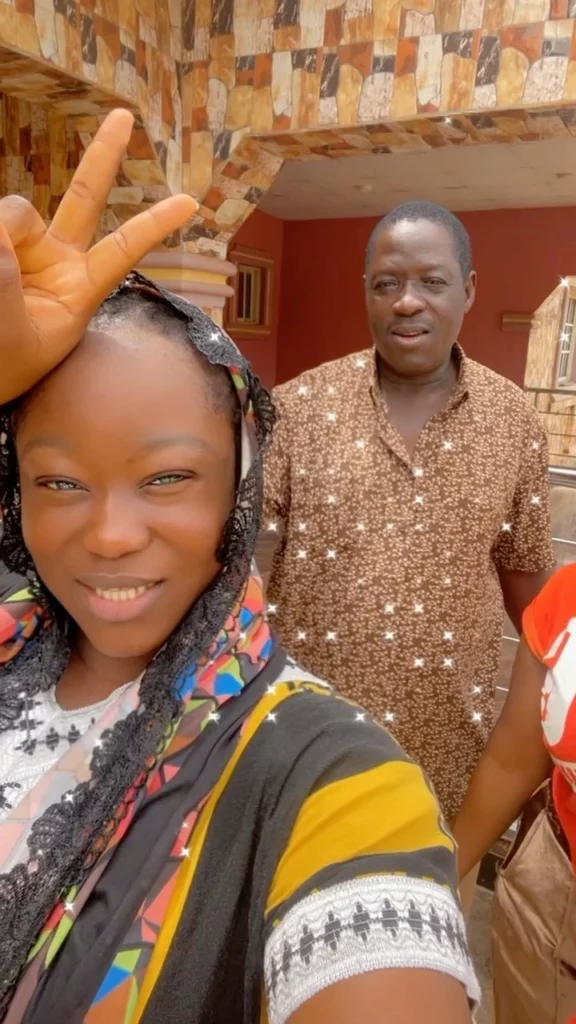 She requested that Daddy say "Peez" after descending the stairwell, and her sister persuaded him to do it. Later, he said it with a hand gesture.
Ogogo enjoys playing with his daughters, and they adore him. Despite the fact that they are adults, he still spends time with them.
This video elicited caustic responses from fans and celebrities on social media. Lola Ajibola, Oluwatobi Adekoya, and Kikelomo Adeyemi are among the celebrities that have sent laughter emojis.