Oscar Wilder once said, "Imitation is the sincerest form of flattery." There are various reasons why people copycat or replicate famous fashion trends, including the fact that the person in question is someone they look up to, their aesthetic appeal, and the fact that they are their hero. Regardless of the motivation, I always find it amusing to watch kids recreate outfits.
Kids can also look good; it's not just for adults to appear well.
Funke Akindele Fashion Style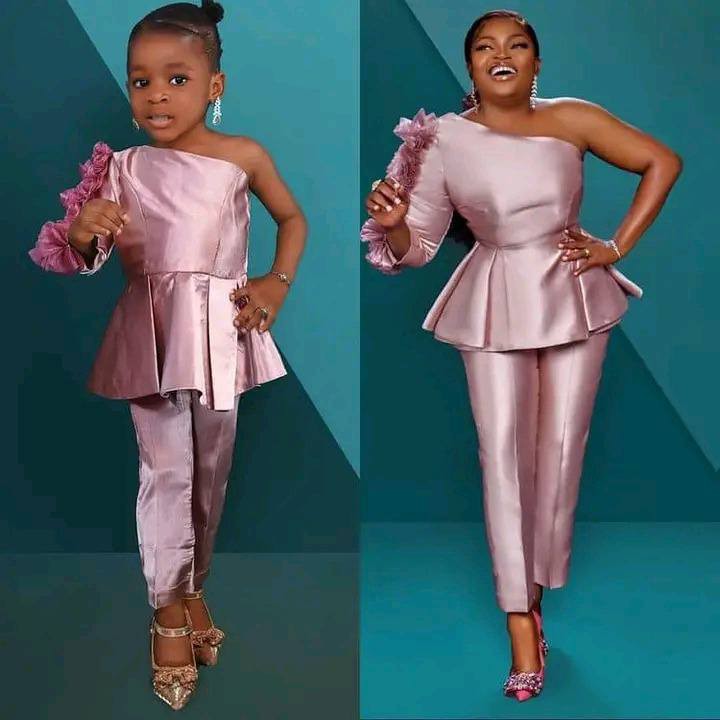 Here, a little child dressed in a peach-colored shirt with one shoulder and matching slacks to mimic Funke's two-piece ensemble.
Eniola Badmus fashion Style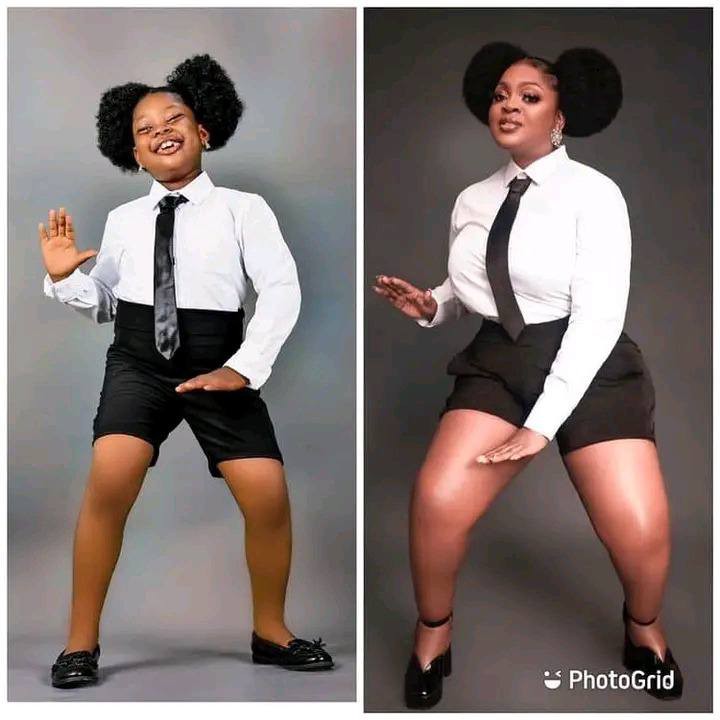 A girl wore a white shirt, shorts, and a tie to imitate Eniola Badmus's birthday outfit. She also mimicked the hairdo.
Ebuka Obi-Uchendu fashion Style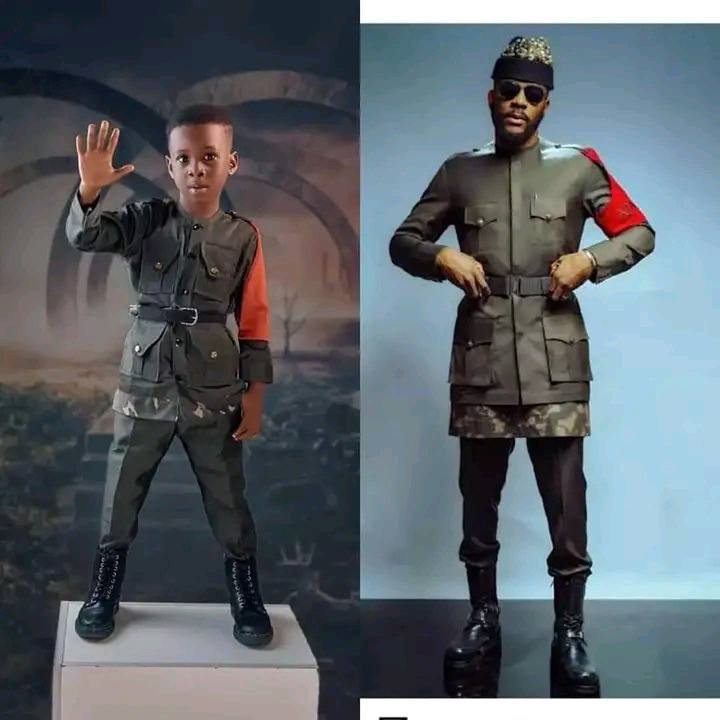 Ebuka Obi Uchendu is renowned for his talent in fashion. He is one of the most stylish men in Nigeria, thus I imagine many men look up to him for fashion inspiration, and this little lad below is undoubtedly one of them.
Yemi Alade Fashion Style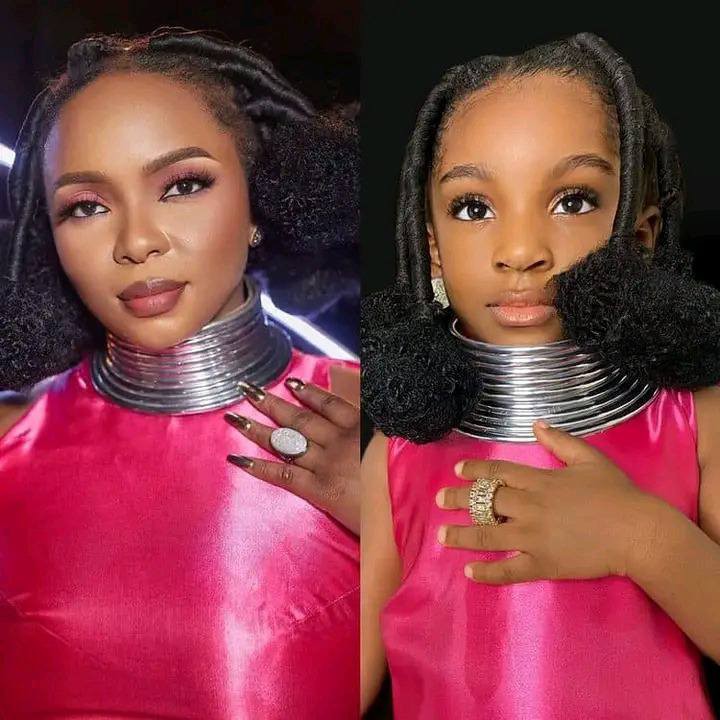 The small girl in the photo grid exactly imitated the singer's style, including her stance, as she was wearing a pink top and rocking typical African braids.
Nancy Isime Fashion Style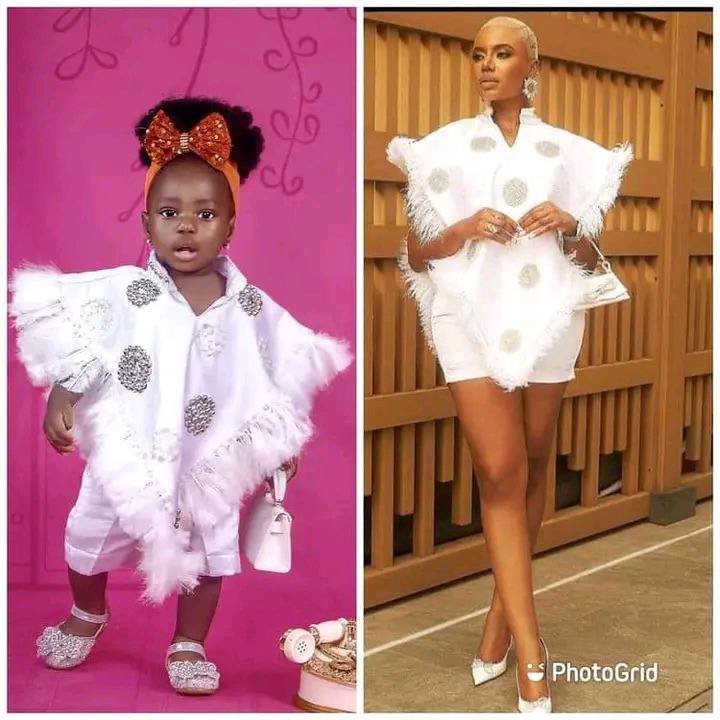 Both the young kid and the leading actress Nancy rocked their outfits with ease in this scene.
BBN star ting Singh Fashion Style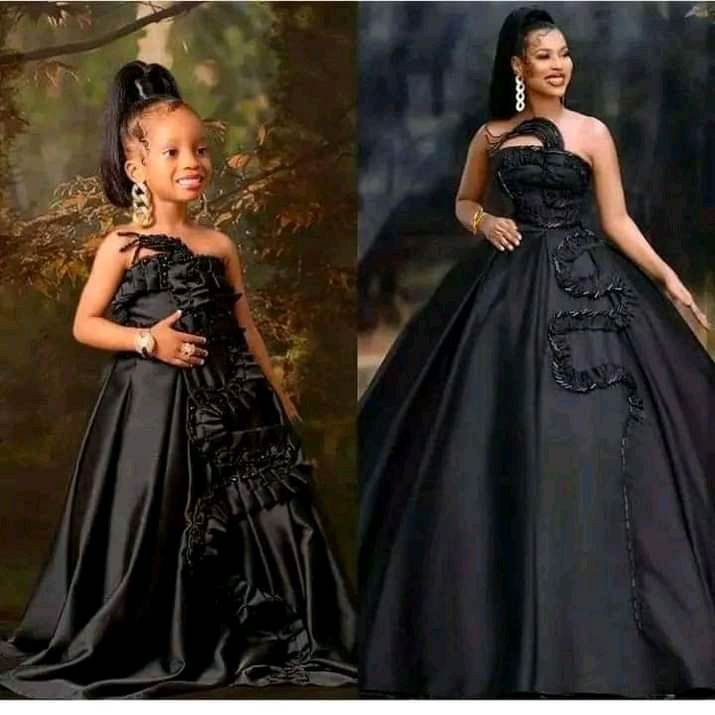 A young pretty girl re-created Nini's black garment in this picture, which had intricate decorations on it.
Iyabo Ojo Fashion Style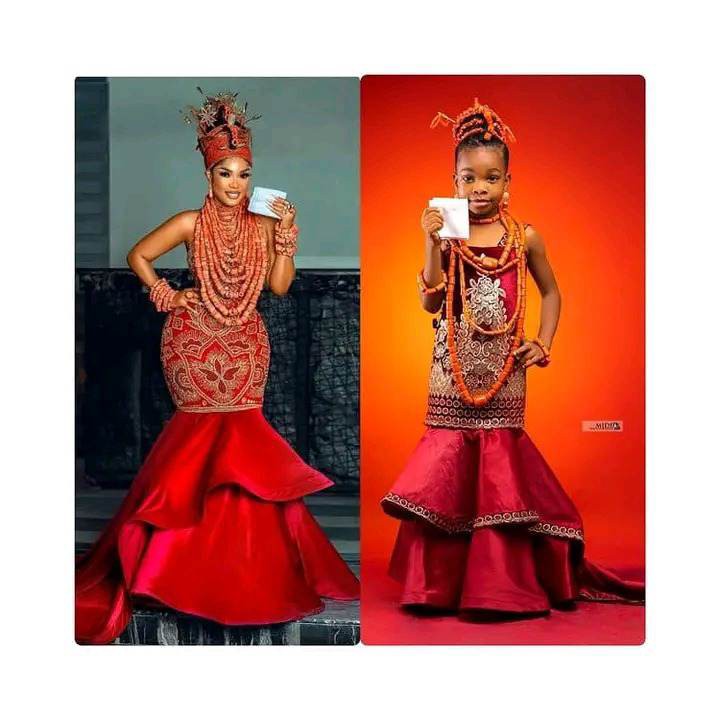 A little girl sported the traditional attire of Iyabo Ojo in this picture.
Chioma Goodhair Fashion Style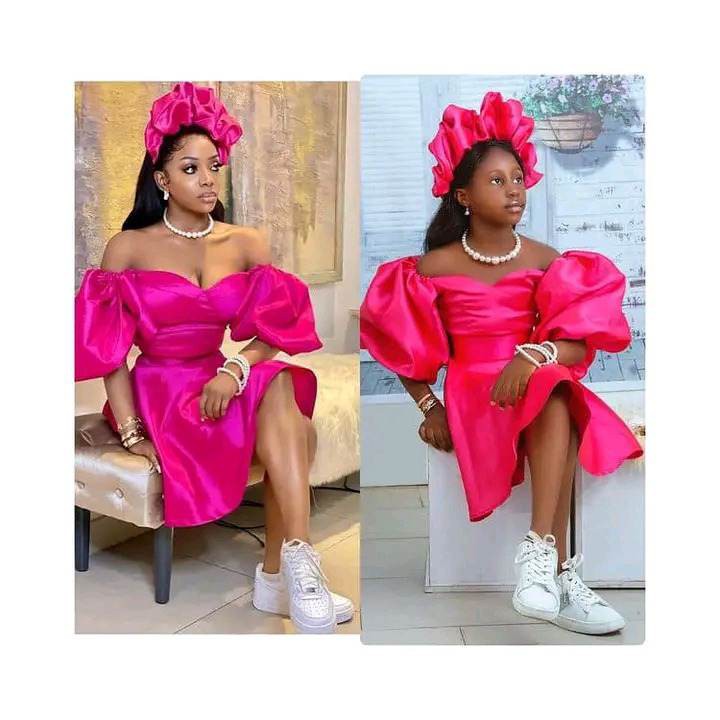 Chioma Goodhair, a fashion aficionado, and the young woman who wore a replica of her pink outfit here may easily be mistaken for mother and daughter.
Singer Simi Fashion Style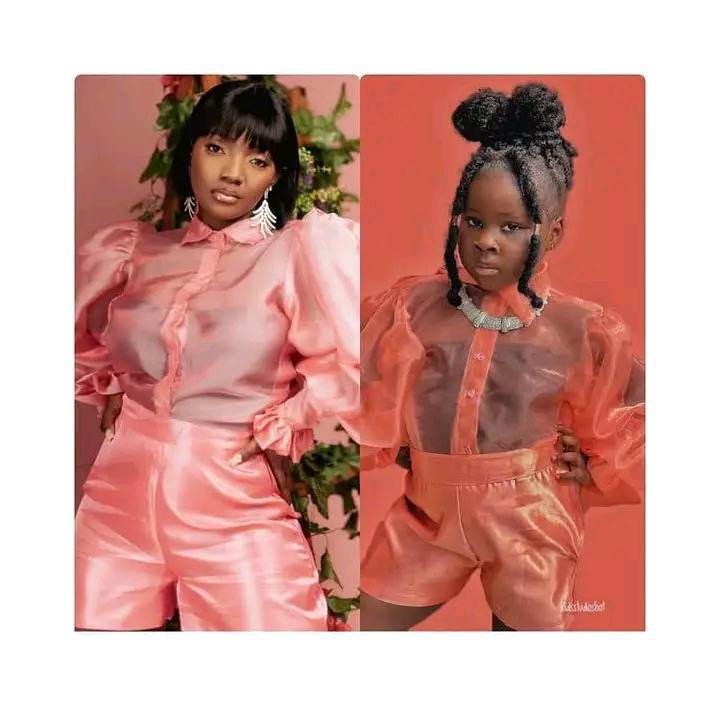 Here, an ebony-looking girl wore a two-piece organza outfit similar to Simi's.
Tacha Fashion Style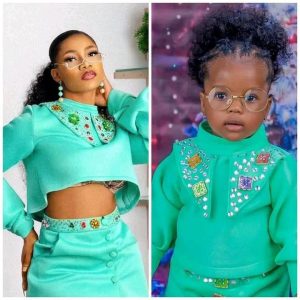 In one instance, a female somewhat accurately imitated Tacha's appearance. The infant girl's shirt, unlike Tacha's, was full, which is good given her age. Tacha's top was cropped.