Ada La Pinky, a popular Instagram influencer, brand ambassador, and content producer, has sparked controversy by apparently declaring her affection for Nigerian singer Naira Marley and claiming, "If it's not Naira Marley, it can't be anybody."
She had also earlier tweeted a video of Naira Marley playing on stage, claiming that just listening to his music was enough for her to have a good time. Ada La Pinky appears to have a strong like for the street musician and is not hesitant to express it, as she proudly displays many images of the singer on her wall.
Check out the screenshots of Naira Marley's photos below.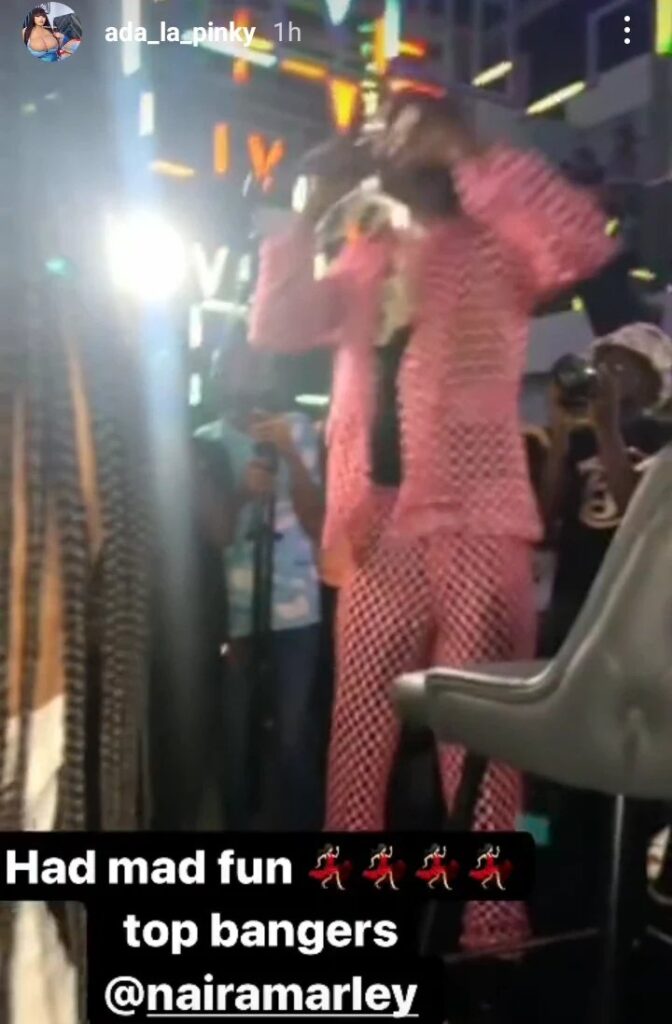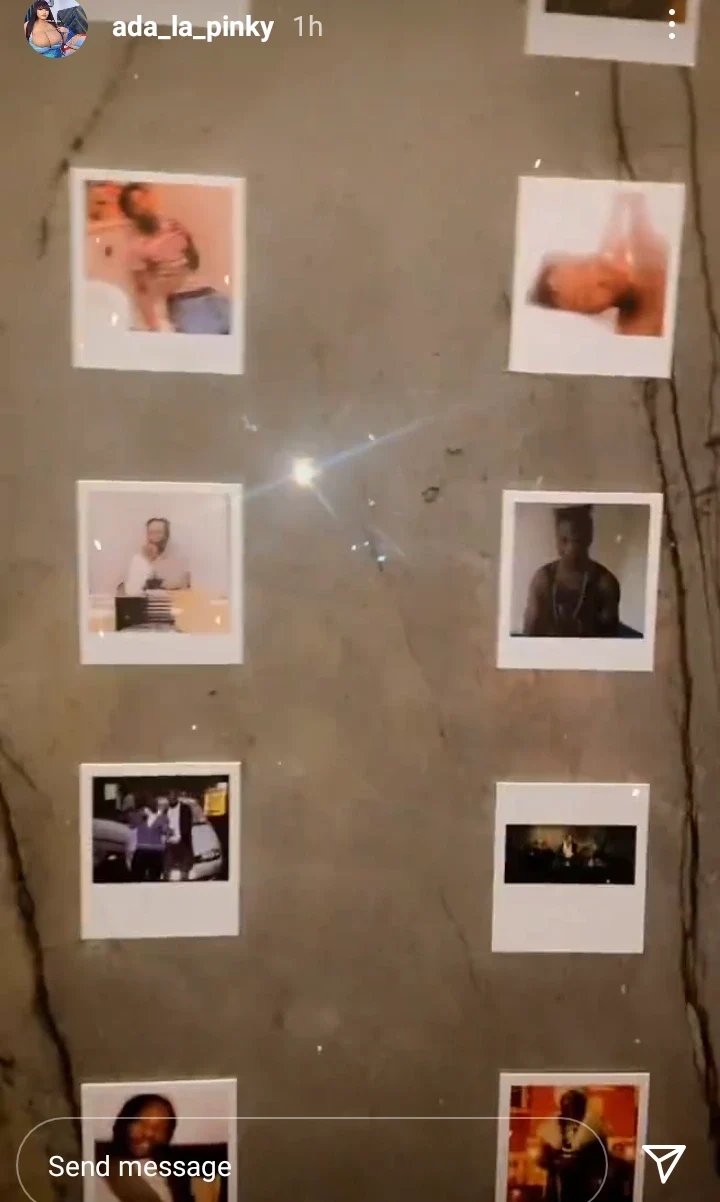 Despite being a celebrity herself, Ada La Pinky seems to love reacting to other celebrities posts on social media. In fact, her videos have been praised for having entertaining contents to her viewers although mostly it's the size of her chest that draws attention to her and she has learned on how to monetize that greatly to her advantage.