Ayoola Kikelomo, a popular Yoruba movie actress, has shared a new video of herself on Instagram. She turned to Instagram to share a video of herself having fun in a swimming pool with a pal. Her actions in the video, as well as her caption, drew the attention of her Instagram followers, who couldn't help but react to it in various ways on her page.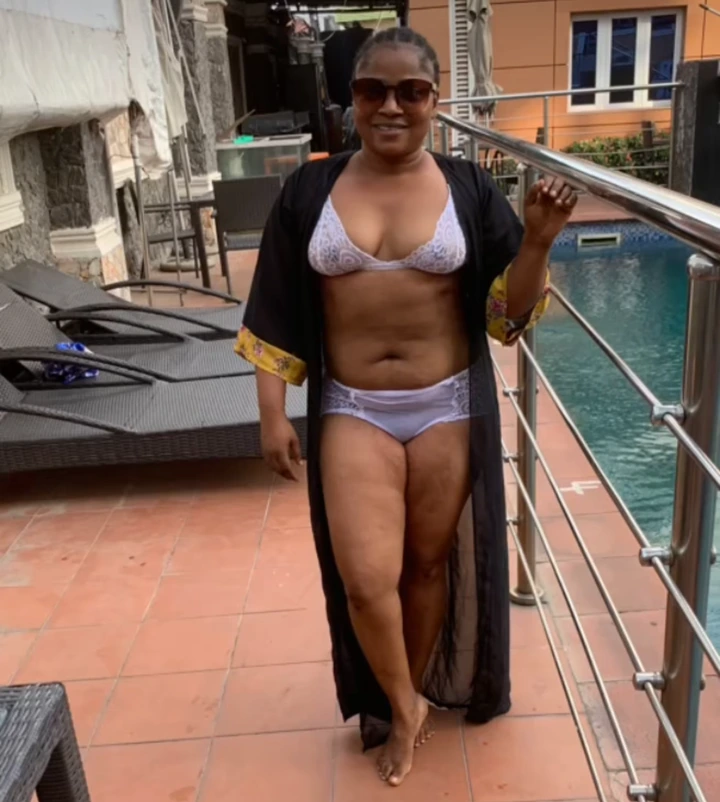 The actress was seen practising her swimming talents in a pool with a buddy, and she also took advantage of the occasion to show off her dance abilities. She was dressed in swimwear and had her hair braided, which looked great on her. She was seen having a good time with her companion while showing off their diving skills inside the pool to their Instagram followers.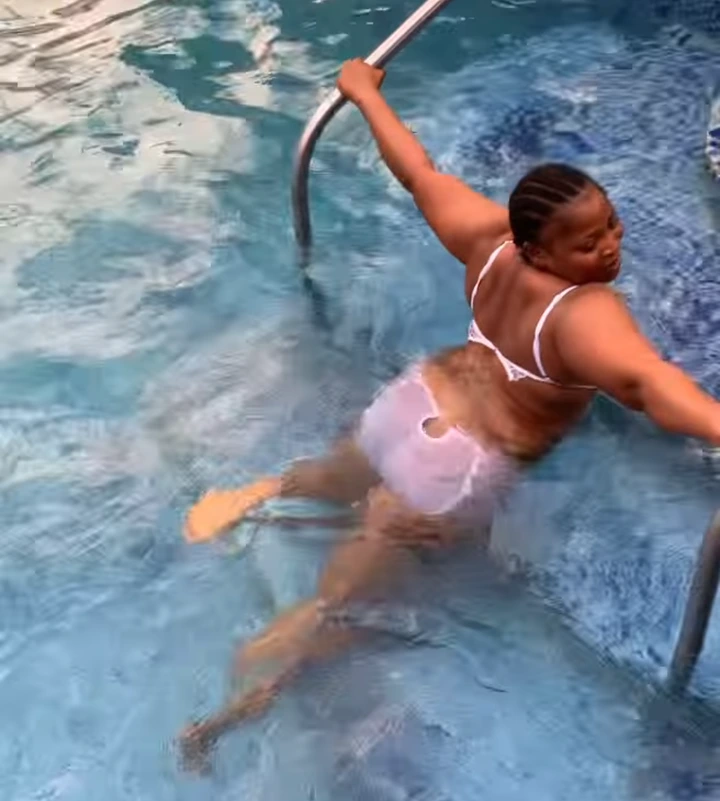 She gave the video a caption where she asked her Instagram followers who among them would teach her how to swim. She captioned the video by saying, "Who will teach me how to swim? Some of her Instagram followers who saw the caption reacted quickly to the video on her Instagram page.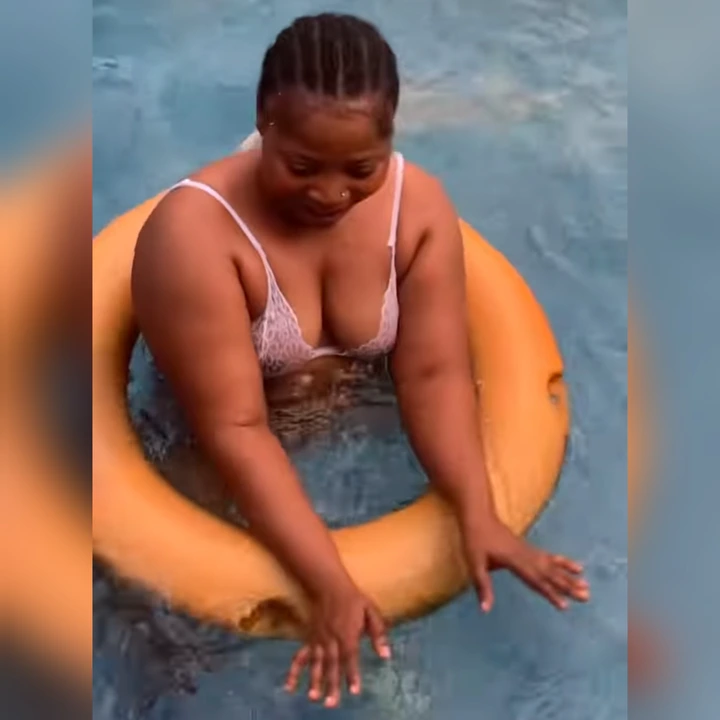 WATCH THE VIDEO BELOW
Check Out the Reaction From People