Bunmi Ninalowo, the estranged wife of actor Bolanle Ninalowo, has resurfaced on Instagram after her recent separation from him. She had previously deactivated her Instagram account when their marriage ended.
After Bolanle Ninalowo publicly announced their separation, many noticed that Bunmi had taken down her Instagram account, which had a substantial following of over 200,000 users. However, on Sunday, she made a comeback on Instagram with a new account and had already gained over 2,000 followers at the time of this report.
Upon her return to the social media platform, Bunmi marked her birthday. In her first public post since the separation, she shared photos of herself and celebrated her 42nd birthday.
Captioning the post she wrote;
"On this day a Queen was born. Happy 42nd birthday to me🎂🎊"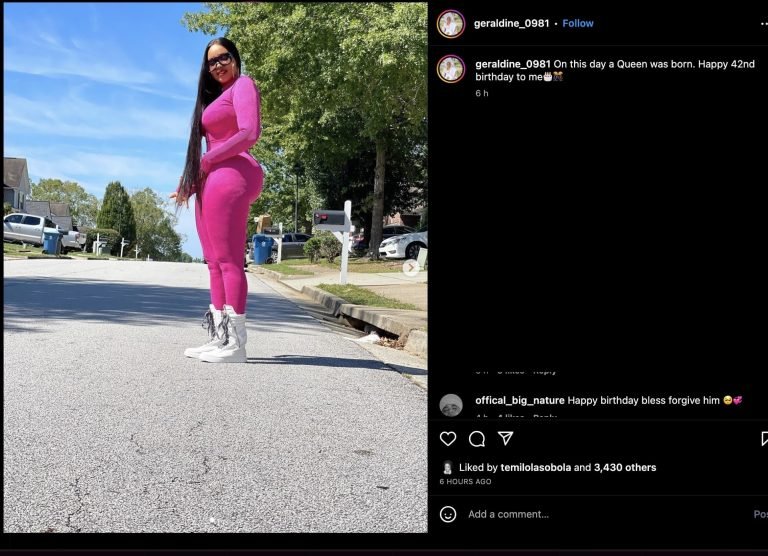 See comments from fans
Happy birthday to you mamie 🎂🎂🥰🥰 maka
I know the comment you're looking for werey😂
Happy birthday bless forgive him 🥺💞
Happy birthday beautiful Queen… we celebrate you me😍😍
Happiest birthday wishes to you my sweet friend and angel. I pray that all your prayers today will be answered in Jesus name 🙏
Happy 42nd birthday….may God give you a special Birthday Gift that money can not buy ..may your Joy be full ❤️❤️❤️