Tiwa Savage is a well-known artist from Nigeria who takes pride in her line of work since she enjoys using her voice to amuse others (singing). She recently posted a picture on her Instagram profile, and as fans, friends, and followers commented on it, it caused tongues to wag.
In a shot she took with Asake, a well-known male artist from Nigeria, Tiwa Savage received praise in her comment section. The celebrities listed below are both musicians and stylish people. They intend to release a song together, and it will be awesome because they are both talented musicians.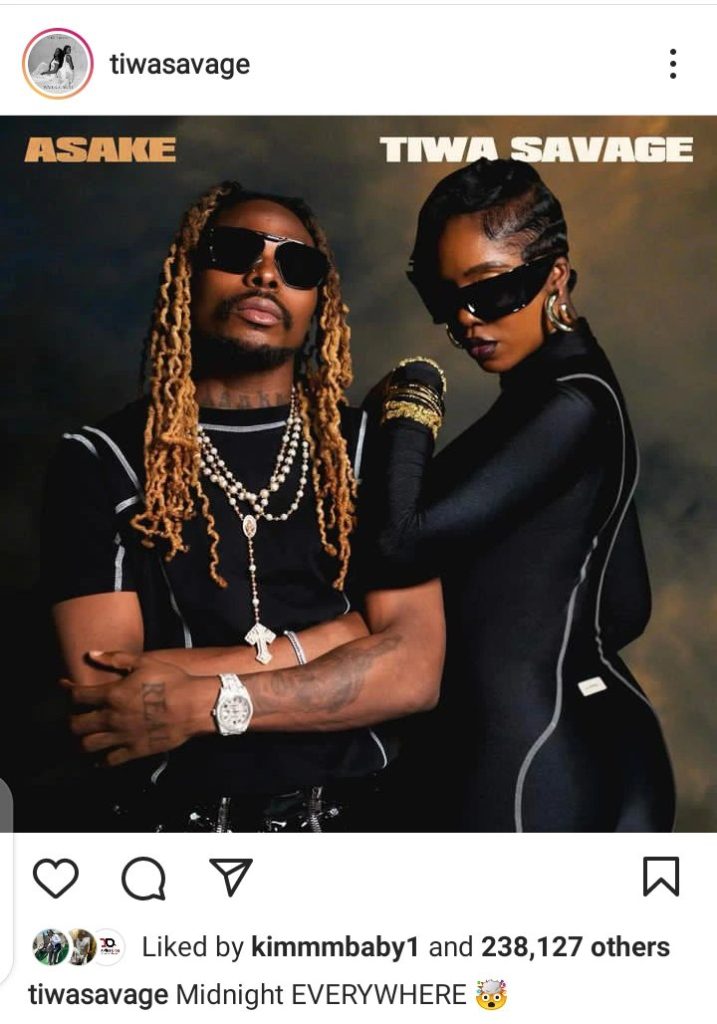 Tiwa Savage is seen wearing a black Jumpsuit and Asake is also wearing a black outfit as well and they were able to achieve a sizzling look through their fashion displays. She captioned her post saying "Midnight everywhere". Her post attracted attention online, Don Jazzy and others reacted to her post. Check out some comments below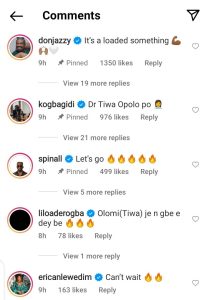 I Don't Regret Marrying My Husband, I Will Be With Him Till The End-Woman Who Married Blind Man Says

Gossipinfo news recall that blind businessman from Kwara State named Sheriff Toyin Bello and his wife Mariam recently spoke with BBC News Pidgin about their experiences and coping strategies.
People in her town (Offa) questioned Mariam about her desire to wed a blind man, and she responded by telling them to leave her and adding that God exists.
She claimed that she always carries her husband with her.
Her husband, Toyin, claimed that his brother had introduced them and that she had accepted his proposal of marriage when they first met.