Many people have rekindled the conversation regarding domestic abuse in relationships and marriages during the last few days.
Tega Dominic, a BBNaija star, has spoken out on the subject, alleging that many women are so desperate for the title of "Mrs" that they will go to any length to retain their marriages, including tolerating violence.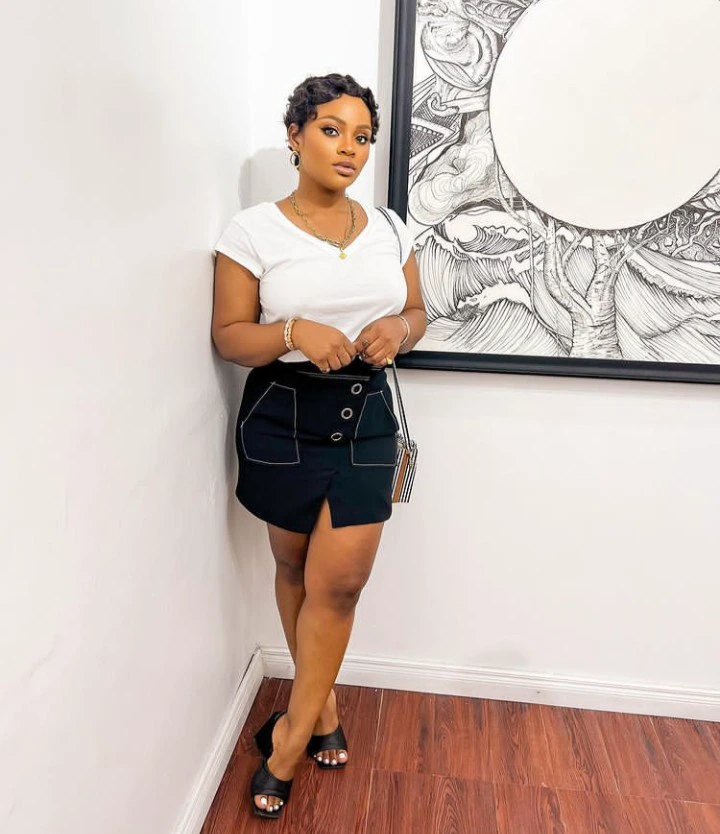 When a relationship or marriage becomes abusive, Tega advises both men and women to leave. She made it plain that any form of abuse, whether physical or verbal, is hazardous.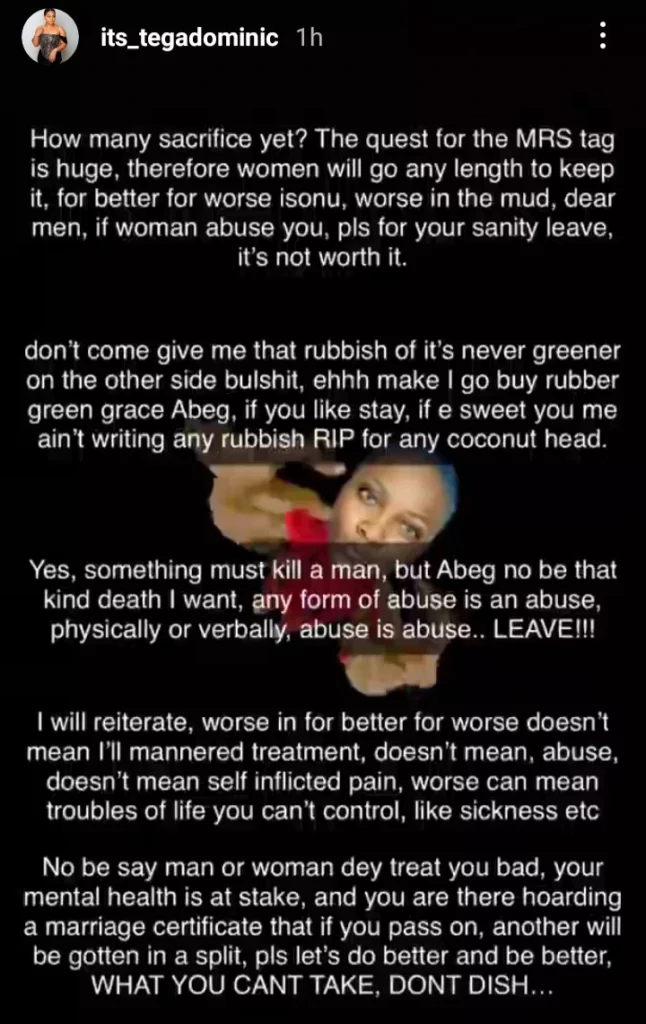 She also pointed out to people that if they die at the hands of abusive partners, just because they are trying to protect their marriage, those partners of theirs will easily marry other people in a short while. Therefore, it is much better for the one being abused to leave, in order to protect their life and mental health. See her post below.