James Brown, a transgender man, has kept berating Bobrisky, his senior coworker.
James Brown and content creator Papaya Ex had earlier worked together to embarrass him at a party last night, Sunday, November 19.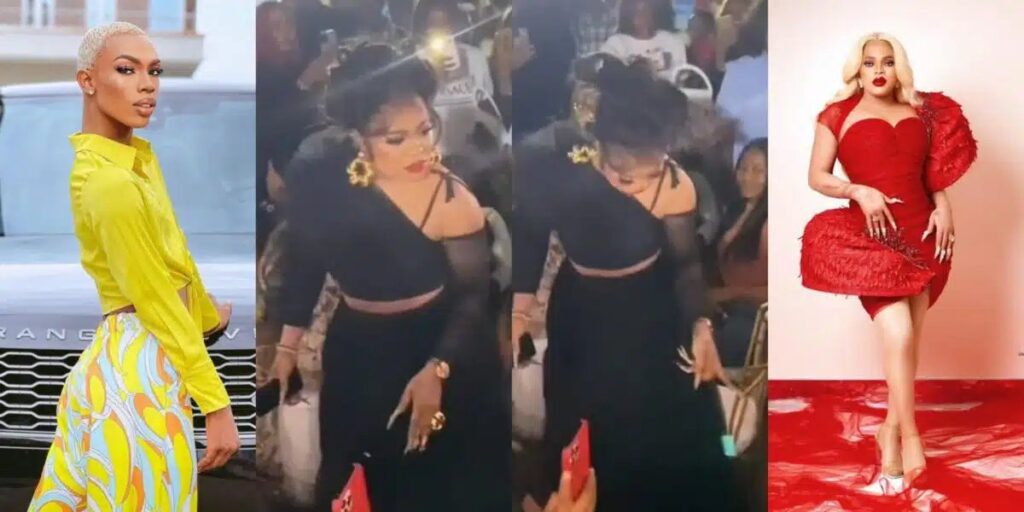 James Brown released a video of him and Papaya making fun of him on Instagram to further humiliate him.
He shared a video online in which James and Papaya could be seen taunting Bobrisky while casting sidelong glances at him.
Bob, who was rapidly losing his composure, was dancing behind the two.
James went to kneel before Bobrisky, who warned him to stay away from him, making matters worse.
He boasted about being the new Queen when he posted the video on his Instagram page.
In a mockery style, James stated that when he sees his ex-Queen, he respects her.
According to him,he had to greet her good farewell because he is now the new Queen.
"When you see the ex Queen you give her respect. Because the new Queen is here".
"I needed to greet our Ex Queen a good fare well because I'm now the new Queen of African".