Jane Mena, a Nigerian celebrity dancer and fashion model, recently turned to social media to share a photo of herself with a man whose face she obscured with an emoji.
The stunning dancer disclosed in the caption of her Instagram image that the man she sleeps with, his daughter, follows her. She hid the man's face because she can't tolerate being dragged on social media sites, according to the dancer.
Jane Mena is arguably Nigeria's top professional dancer and one of Africa's best dancers. She continues to gain fame and popularity on a regular basis as a result of her distinctive dancing abilities.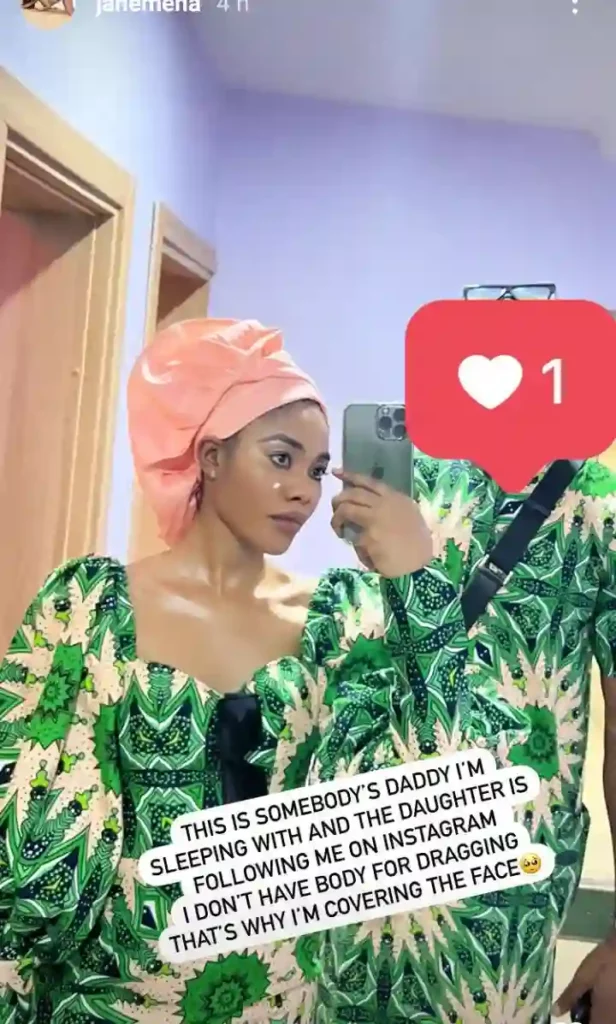 Apart from her unrivalled and unique dancing abilities, Jane Mena is one of Nigeria's most beautiful and graceful superstars, meeting every great man's beauty requirements.