Uche Ogbodo, a Nollywood actress, has sparked outrage on social media after revealing in a video that she was forced to drive a water truck as part of a movie scene.
Actors and actresses are occasionally forced to do things they never expected to be able to do. They are forced to play characters or settings that are not typical of their day-to-day activities. But, without a doubt, the majority of them enjoy doing these things, while some are terrified when they are asked to.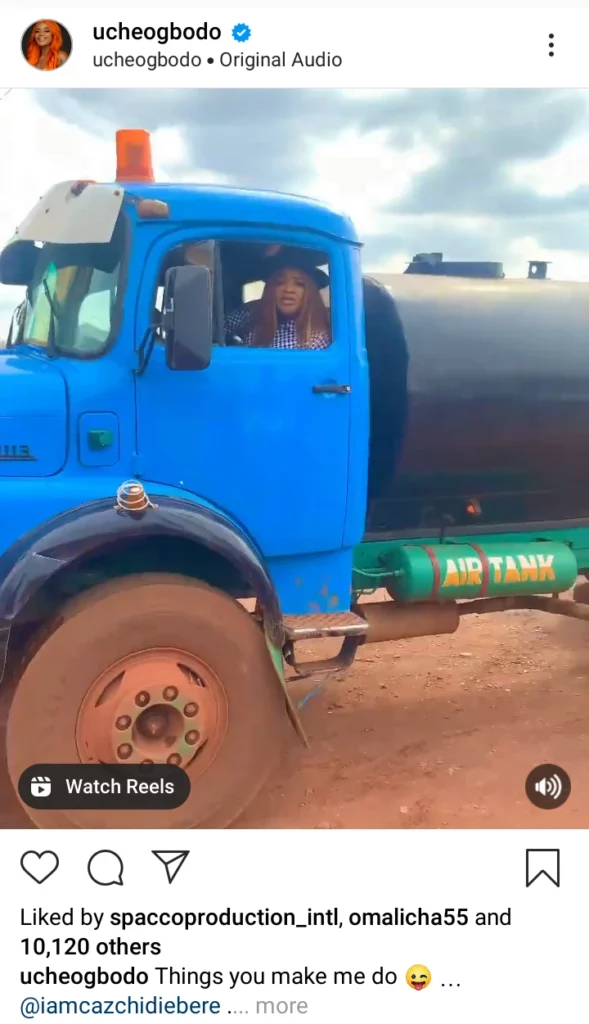 Uche Ogbodo, who can drive, should have no trouble driving a water truck, unless she is used to driving automobiles with automatic transmissions. When Uche was requested to drive the tanker, she was undoubtedly afraid because of its height, size, and regular sounds.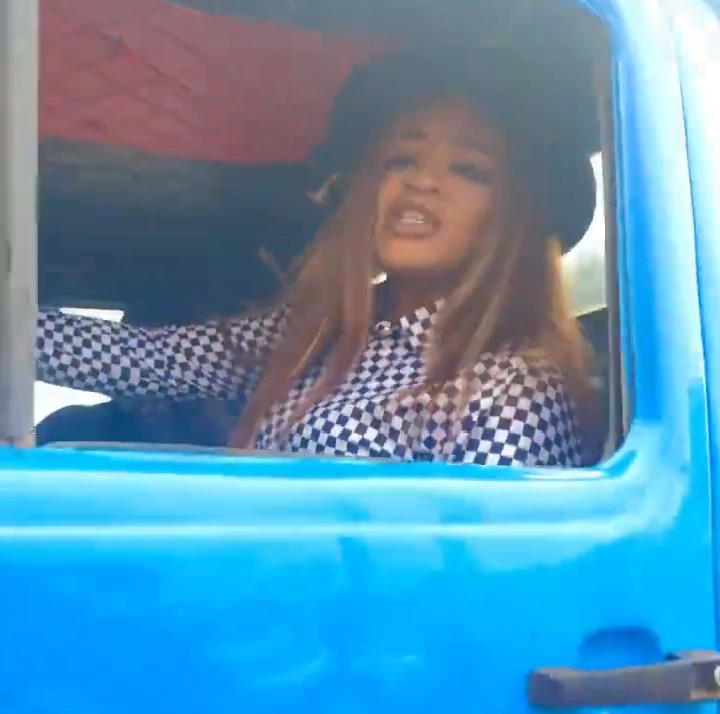 Followers raced to the comment section after witnessing the footage and how Uche Ogbodo was acting inside the truck.