Adams Kehinde, commonly known as Lege Miami, has received a positive response to a short video posted on his Instagram profile in which he demonstrated his dancing abilities. He was seen in the video without a shirt on, singing and dancing in styles on the street.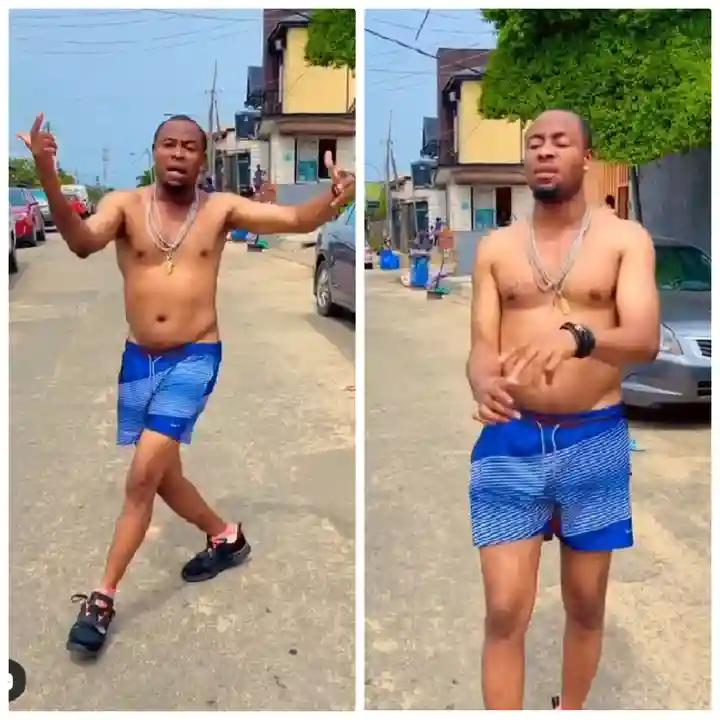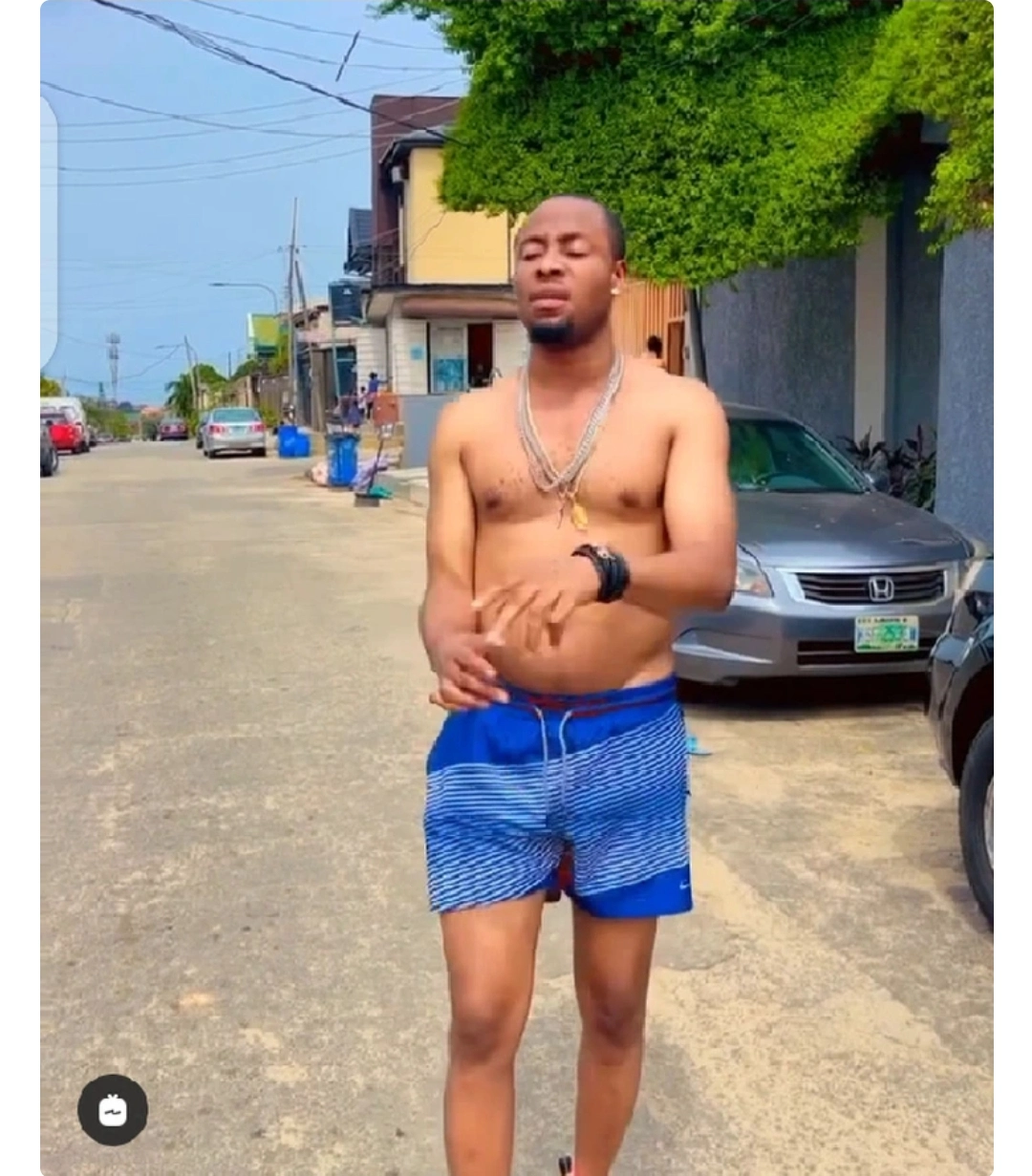 Adams Kehinde, better known by his stage name Lege Miami, is a Nigerian Nollywood actor, producer, director, singer, film maker, entrepreneur, brand ambassador, and brand influencer with over 172,000 Instagram followers. He is best known for his romantic roles in Yoruba films. He is from Ilorin, Kwara State, in Nigeria's north central region.
He has been very active in his acting career over a decade. Adams kehinde came into limelight when he was featured in a Yoruba movie titled " Omo Shomolu". Since then, has featured and produced in several movies like Babeje, Ilu Meje, Agidi Okan, Idanwo Nla, Ipalemo Osun, Ore Meta, and others.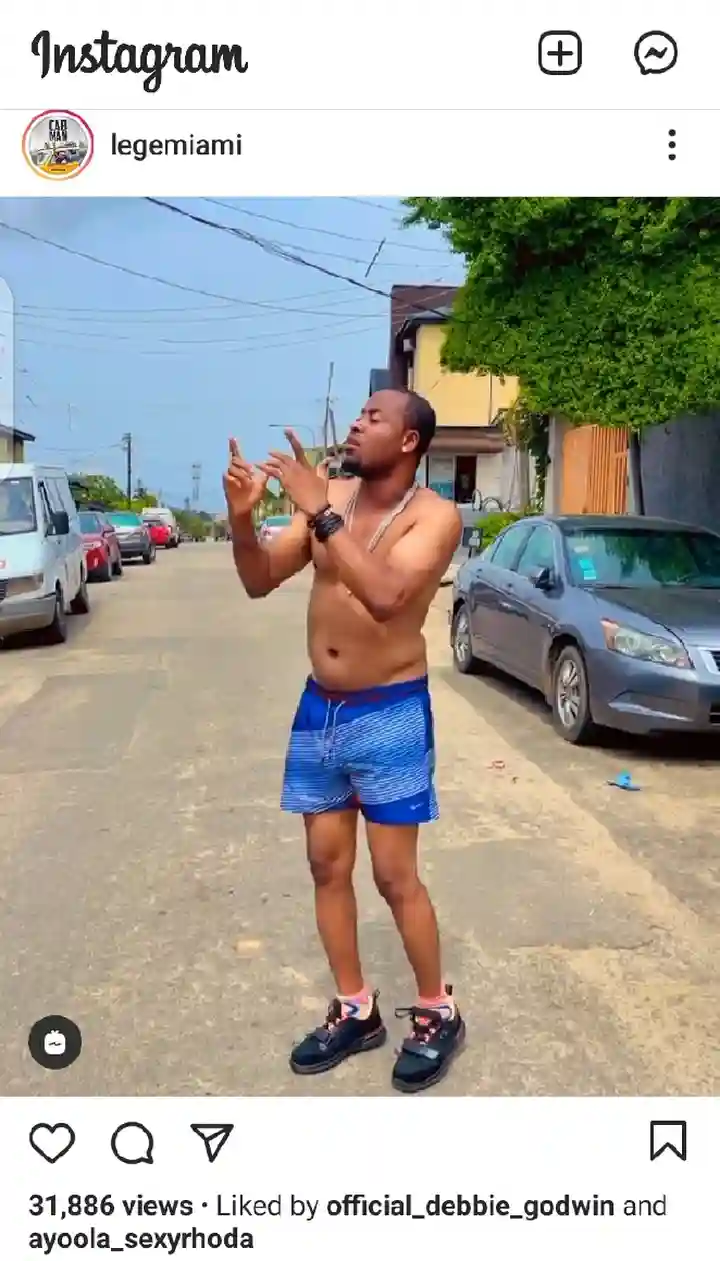 He is handsome, intelligent , creative and highly talented actor who knows how to act and interpret roles accorded him very well to the admiration of his large fans. Lege Miami takes any character in movies like Tout, Armed robber, Lover guy, Villager, Comedy, Police officer, and others. He has worked with numerous star actors in the industry. He has two children a son and a daughter.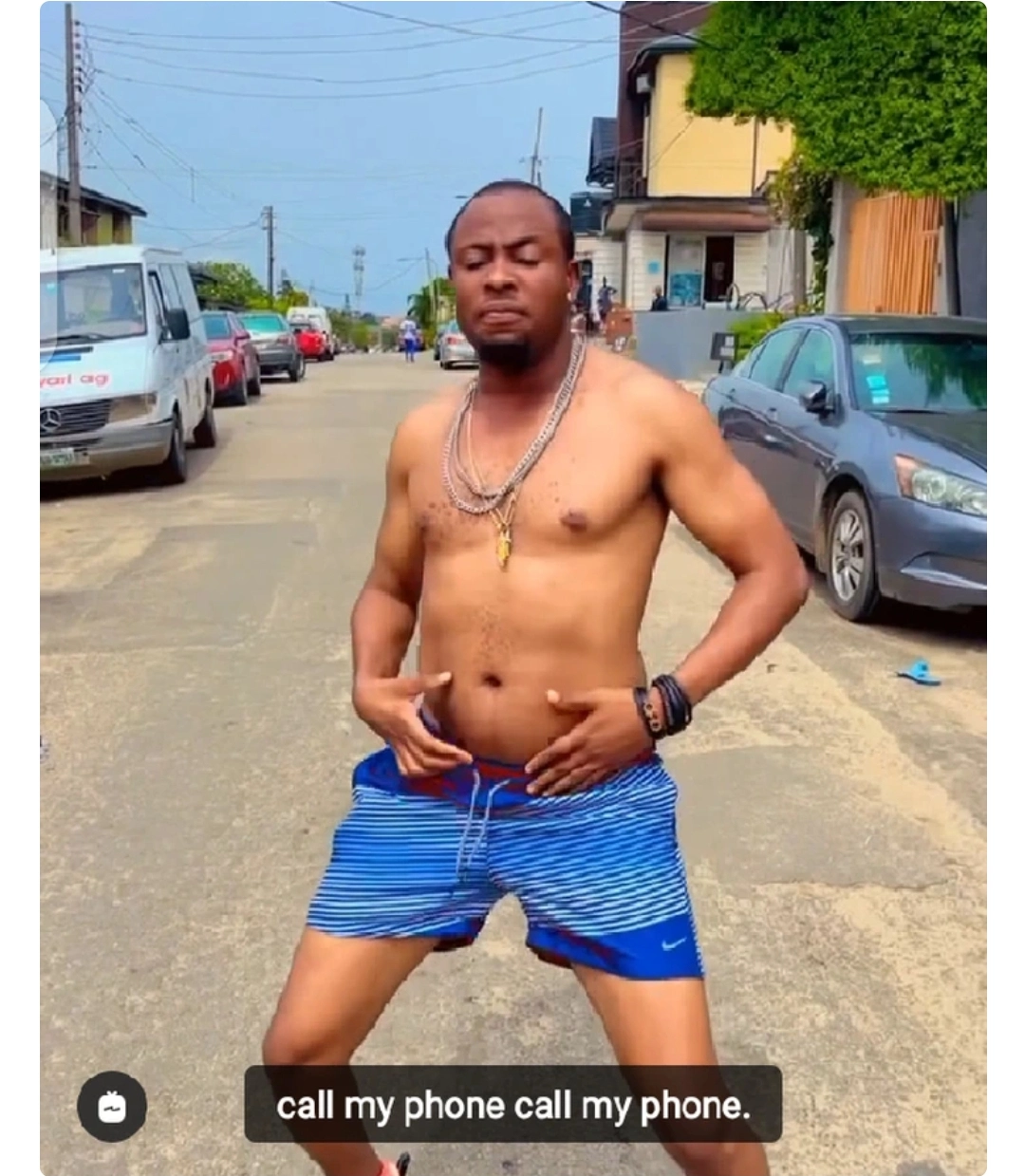 Checkout some people's comments below