Popular crossdresser Bobrisky has described the events that took place between him and influencer and content creator Papaya Ex.
According to Gossipinfo news, the two almost got into a fight at an event yesterday night.
Bobrisky described the encounter, saying that he intended to beat her up but was restrained by others.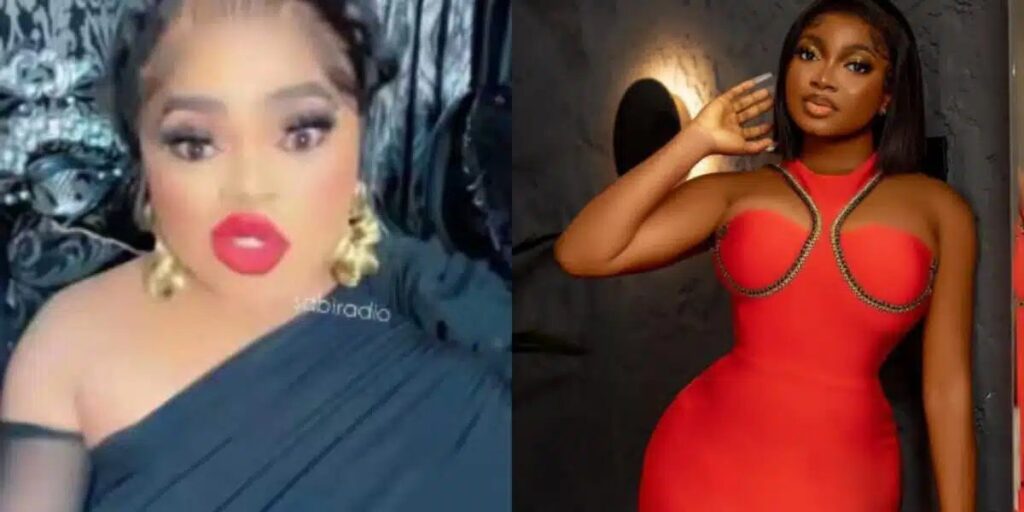 If the Instagram star wasn't terrified of him, why did the police accompany her, he wondered.
Bob admitted that he wanted to rip her beading during the event because he was so enraged.
He committed to fighting Papaya whenever their paths crossed at any event.
Drama as Bobrisky loses his temper at Papaya Ex
Bobrisky's explanation is coming hours after he was ridiculed by Papaya Ex and James Brown at an event.
The trio at attended the birthday party of a close acquaintance's child.
Keeping true to his words on unleashing fury at Papaya, the two almost got into a fight.
In a viral video, Bobrisky could be seen seated at one side of the event, while Papaya Ex backed him.
The brand influencer and her gang were seen stylishly throwing shades at Bobrisky, who kept his cool.
The crossdresser, however, didn't hold it for long as he threw his table water at her.
Luckily for Papaya, the bottle didn't meet her.
In another clip, Papaya could be seen giving a mocking dance step to Bobrisky, who was trying to maintain class at the event.
The crossdresser was so furious that he warned people to stop recording him.
Genesis of their fight
Gossipinfo news reported on Saturday, November 19th that Bobrisky and Papaya had traded words on social media.
It all started when Papaya Ex threw a shade at Bob over her upcoming housewarming party.
The content creator had rolled out invites for her grand party.
Papaya Ex had a similar invite pattern with Bobrisky. Accompanying the invitation card, she gave her guests a bottle of champagne, glass cup and more.
Recall that in 2021, Bobrisky had given out an invitation package containing a bottle of champagne, perfume and more.
Noting the similarities between the two, Bobrisky took to his social media page to shade the socialite.
He pointed out how she was copying his method and mocked her dress, which he compared to LAWMA outfit.
Bragging, Bobrisky stated that he leads while others follow.
He cautioned her to stop struggling as he is already bigger than her.