Michelle Aigbe, Mercy Aigbe's 20-year-old daughter and a model and fashionista, just posted some sparkling images of herself on her own Instagram page, which has garnered over three thousand followers and counting.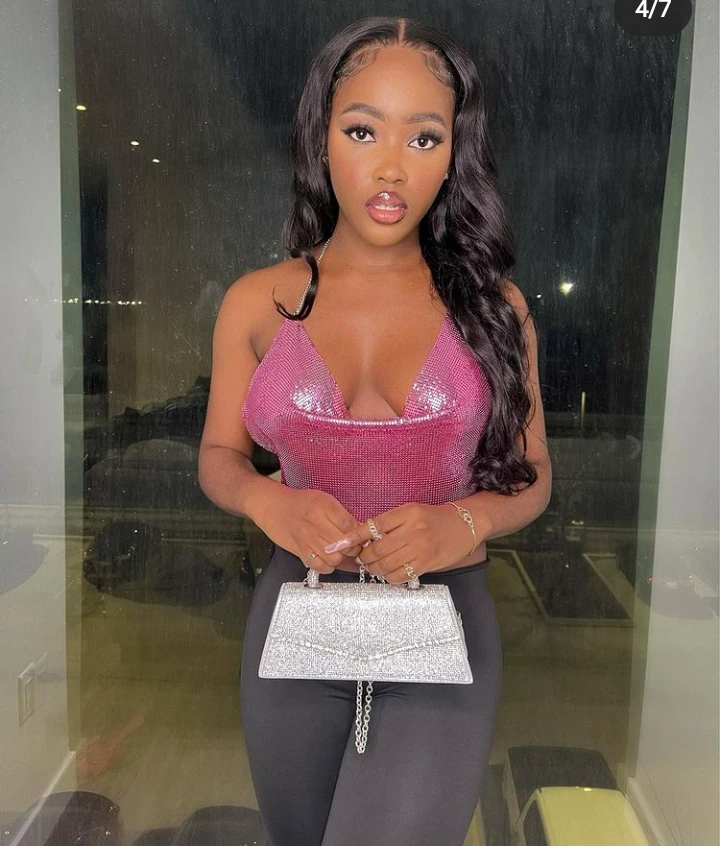 While sharing the pictures, she described them with a caption saying "Pink Saturday". The caption really suited the pictures as she was seen with a lovely pink shiny top, which looked really good on her.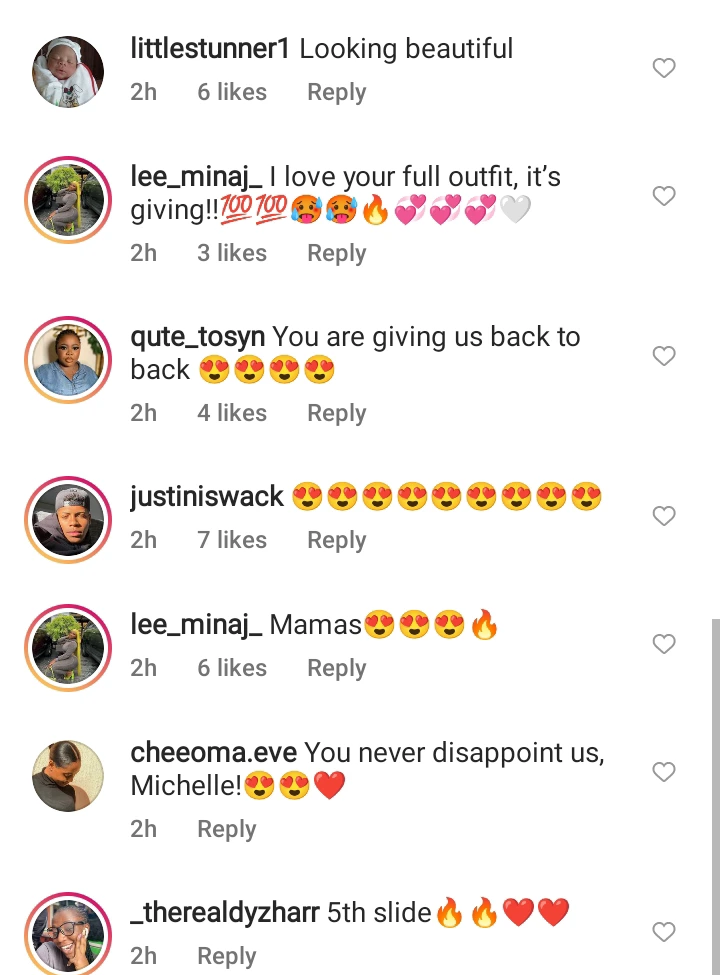 Many people who saw this reacted as they rained praise on her, revealing how beautiful she looked, while others gave their thoughts and opinions on what they saw.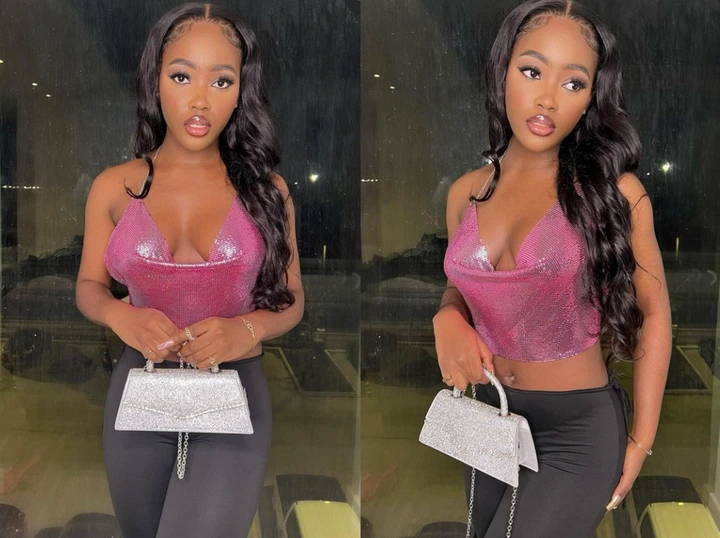 A fan, while reacting to the post, revealed that Michelle has never disappointed them as a result of the matching outfits she always acquires. In her words, "You never disappoint us, Michelle." Michelle Aigbe, who has yet to see this, has yet to reply to the fan.