Reports making the rounds online have it that actress and alleged husband snatcher, Judy Austin, allegedly sent her brother to threaten her former husband, Mr Obasi, for telling the world their story.
According to Instagram blogger, Cutie_Julls, Judy's brother accused Mr. Obasi of tarnishing his sister's image.
Gossipinfo news  earlier reported that Mr. Obasi, her (Judy) former husband took to social media to reveal that Judy cut him off and took their children away.
He also alleged that her youngest son, the one she supposedly bore for Yul Edochie could be his son, as she was pregnant before she left him for Yul, a married man.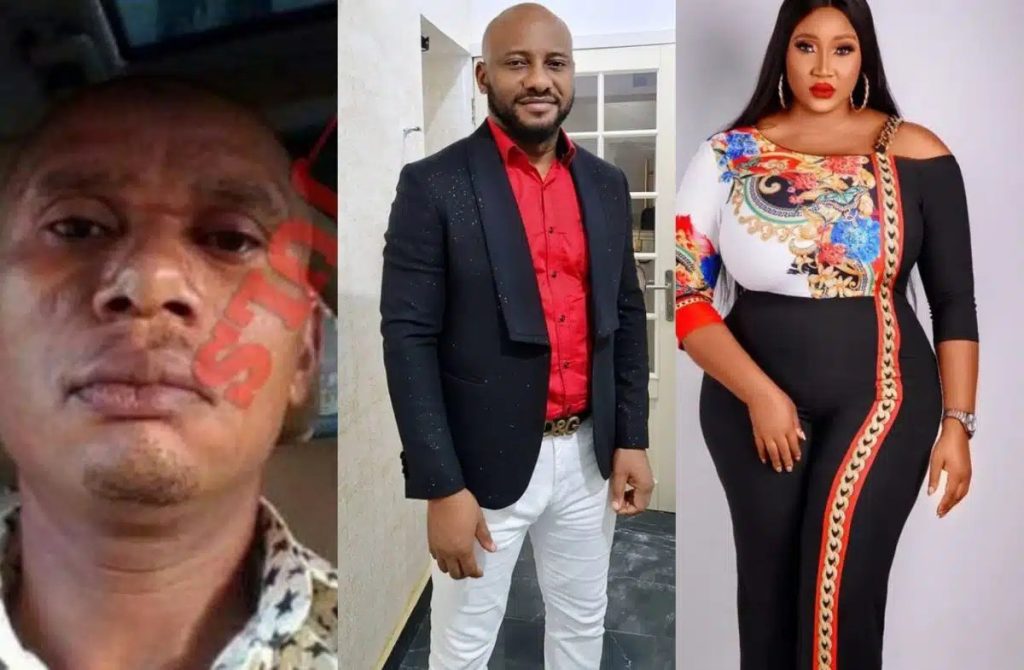 According to Cutie Julls, Mr. Obasi is being threatened. The blogger wrote, "And Judy sent her brother to thre#ten Mr Obasi for coming out to say he wants to have access to his own children. I confirmed JUDY'S brother has been calling Mr Obasi and issuing him thre#tening messages.
That Mr Obasi wants to tarnish JUDY'S image, for what? For f#ghting for his own children? Nawa"
"I don't want Yul to take my kids from me" Judy Austin's alleged ex-husband cries for help, spills secrets
Gossipinfo News earlier reported that the Nollywood actress' ex-husband, Mr Obasi, once cried out for help to over custody of his kids.
The father of two reached out to Cutie Jull's blog, where he pleaded for help to access his kids.
Mr Obasi revealed that at 29, he married Judy, who was 19 then, and they welcomed two beautiful children.
He disclosed how he spent heavily on Judy so she could have a degree.
Mr Obasi claimed that Judy and Yul started dating in 2012 while still married to him.
He further claimed that Judy packed out of their house with the kids after he refused to buy her a house in Enugu.
Though he reported the incident to her parents, they made no budge.
Mr Obasi added that though he had taken care of the kids when Judy and Yul wedded, she cut off all access from him.
Some part of the statement reads;
"So after the elders in Judy's community called Mr Obasi about Yul's intention to marry Judy. They asked him that they know Judy is his wife but Y has come to inform them that he will be coming with his people in Sunday to pay Judy's bride price so they want to know if he returned Judy's bride price without the elders knowing.
Mr Obasi says he told them about the incident that happened on 27th December 2017 and how Judy and Y has been together since. He also used the opportunity to officially inform that about the fact that May has moved on with Yul since and they even have a child so this call they are calling him is not needed and all he is wants is to have a good relationship with his kids.
Fast forward, Judy's husband says he has taken issue about having contacts with his children to Onitsha Human Rights, no better results. He has been to Ogidi Welfare still no avail.