Portable Omolalomi, a well-known singer and composer, has used his official social media account to share delightful moments from his performance yesterday in Oshodi, Lagos. Since his recent return from Europe, he hasn't performed in Nigeria before.
Portable was seen dancing enthusiastically while performing his big songs in a number of videos. Then, N200 and N500 notes were thrown at him by admirers. Portable was pleased with the audience's attendance since he values fans' displays of affection.
He stated that lacking grace is problematic and advised people to pray for it.
Online users responded to these videos by praising him. A spectator claimed to have arrived at the location where money is being sprayed.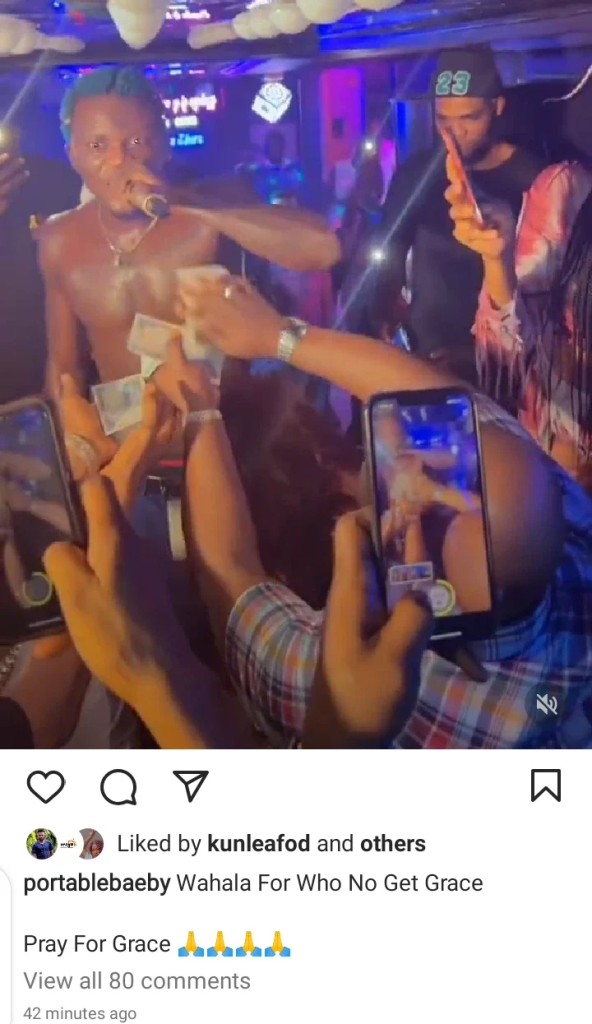 The place where they are fighting is where Portable wants to be seen, he has repeatedly insisted, and no one should take him there.