popular in Ireland In honour of his wife's birthday, Yoruba veteran actor Deji Adenuga, nicknamed Dejisticalisation, posted a message on his official social media account. He boasted about his wife's beauty and showed her lovely pictures.
The seasoned performer remarked, "Happy birthday, sweetheart. Like an old wine, you keep becoming better and better ".
He added that she is greatly valued and that her lifestyle continues to exalt God, noting that her worth keeps rising.
Yemi Adenuga, often known as "Sharing With Yemi," is the first black female councillor in Ireland. She is Deji Adenuga's wife.
Yemi also sent a birthday message on her official social media account to mark her 51st birthday. She posted some sweet pictures and claimed she was the young girl who was told she would never amount to anything because she was a girl.
She emphasised that she achieved success via tenacity, a fierce desire to disprove them, diligence, attention, and God's compassion and mercy.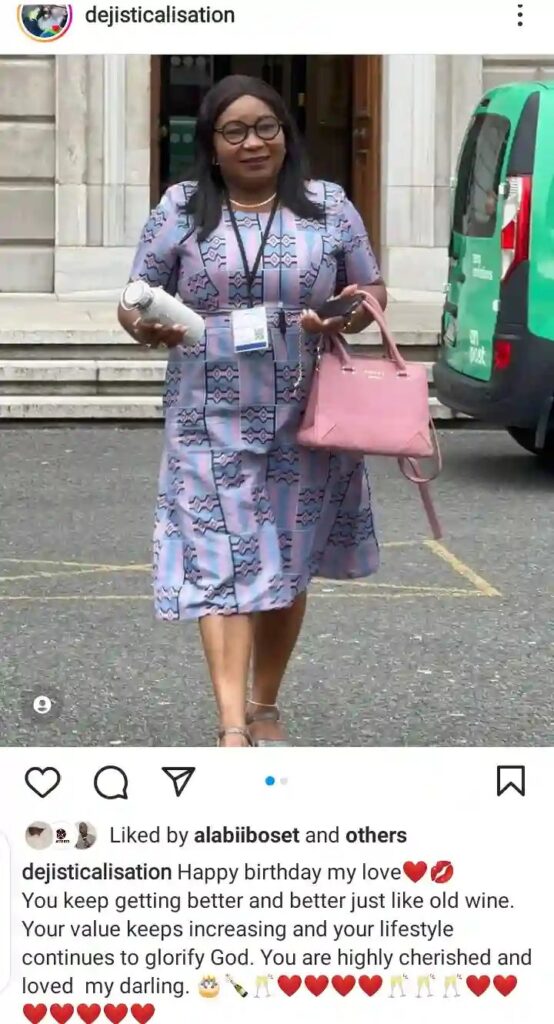 Fans and celebrities gushed over her in online comments following the release of these beautiful images. They also sent birthday greetings, shout-outs, and compliments to her.