Recently, fans and a large number of his social media followers have been responding to Bolaji Amusan's post after he shared an old photo of himself with two of his coworkers, veteran actor Kayode Sehinde (Pa Ajirebi) and late veteran actor Mufutau Alaran, also known as "Alaran." Bolaji Amusan is popularly known as Mr. Latin.
Before his passing, Yoruba comedy actor "Alaran" made a lasting impression in the Yoruba film industry. Famous Yoruba actors known for playing comic roles in Nigerian films include Mr. Latin and Pa. Ajirebi.
The renowned actor posted the vintage snapshot on his Instagram profile and added the message, "Grateful heart," to the post.
As was to be expected, as soon as his old photo appeared online, his admirers and followers praised it and used the comment section of the post to share their opinions from all angles.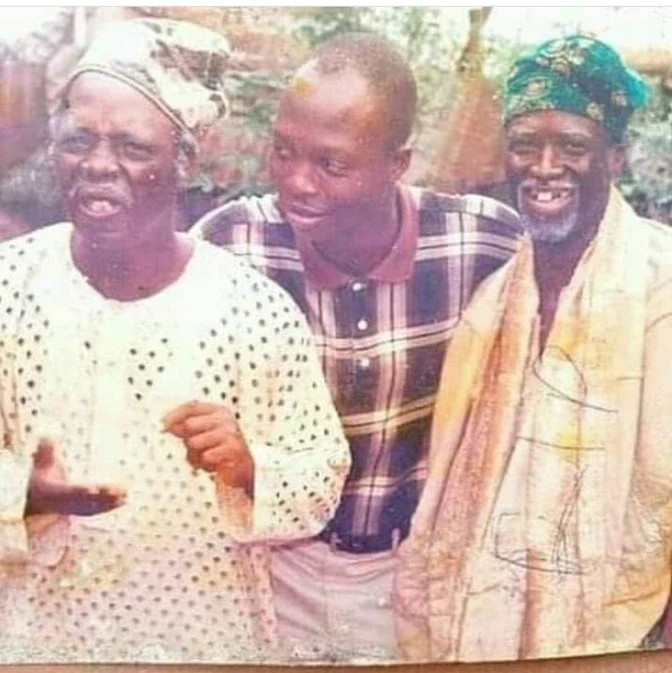 Gossipinfo Recalled That Many people are astonished that Kola Amusan, an American filmmaker, has never collaborated with Bolaji Amusan, also known as Mr. Latin, his older brother. This has led to speculation that things between the brothers might not be as they seem.
Kola also stated that his personality was quite different from Mr. Latin, saying that he wasn't sure he could make people laugh like his brother.