Genevieve Nnaji, a veteran actress in Nollywood, has completed construction on her multibillion-naira estate in Abuja.
She didn't construct the estate on Igbo property, which has upset many Igbos.
Genevieve Nnaji shared before and after pictures of her recently finished estate on her social media story. The estate is reportedly located in Abuja. According to information that has reached us, Genevieve Nnaji's estate required almost N54 billion to finish.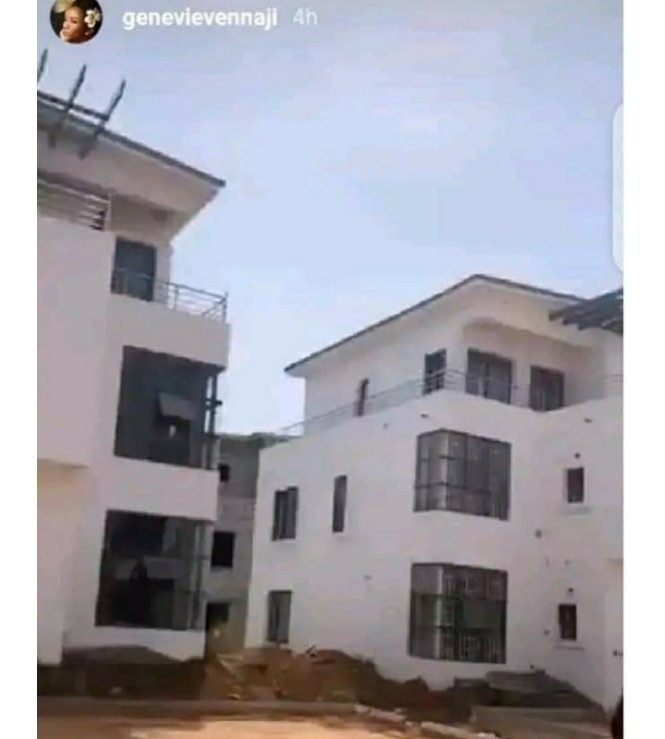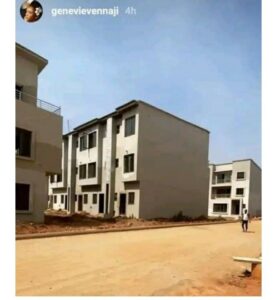 Genevieve Nnaji is officially the first Nollywood actress to own her multibillion naira estate in Nigeria. Her estate has too many houses and it's available for rent and purchase.
Gossipinfo news recall that Ireti Bakare Yusuf, also known as Sisi Oge, a theatre producer and media figure, has sent an open letter to actress Genevieve Nnaji.
She stated that she and many others support and love the actress.
Sisi Oge gushed about her beauty and endowment on her Instagram page.
"Dear Genevieve, I don't know when you took this picture, but when I began searching for a Godd picture of you ( do you even take bad pictures?), I came across this. I chose it out of the many stunning ones online for many reasons. I like that look on you. The fierceness of your chin, that cheeky come-to-me gaze in your eyes, those lips; they may be stern, but they betray an ever so slight smile. In fact, a lot of your pictures are like that. Actually, I wonder, do you ever have a deep tears- including belly laugh? I bet you do. When you're with those friends, the family, those who guard your trust, your well being, the space where the unsaid is a given, and every said is comforting. A place where your bloom is tendered with care, and our thorns snipped with love – HOME. Dear Genny – not quite – from – the – block, but still our Gen… This is just #LoveLetter to let you know that whatever it is, we love you & God's got you".