Controversial Nkechi Blessing is a Nigerian actress. Sunday, who just separated from her husband, Falegan, and the two appeared to be calling each other out on social media, continued the conversation on her Instagram story, saying that he pleaded with her not to leave him after the other woman had left. Prior to that, Falegan had used his Instagram story to make fun of her, claiming that education would transform the way people communicate and reason, and that he would never settle for anything less in his life.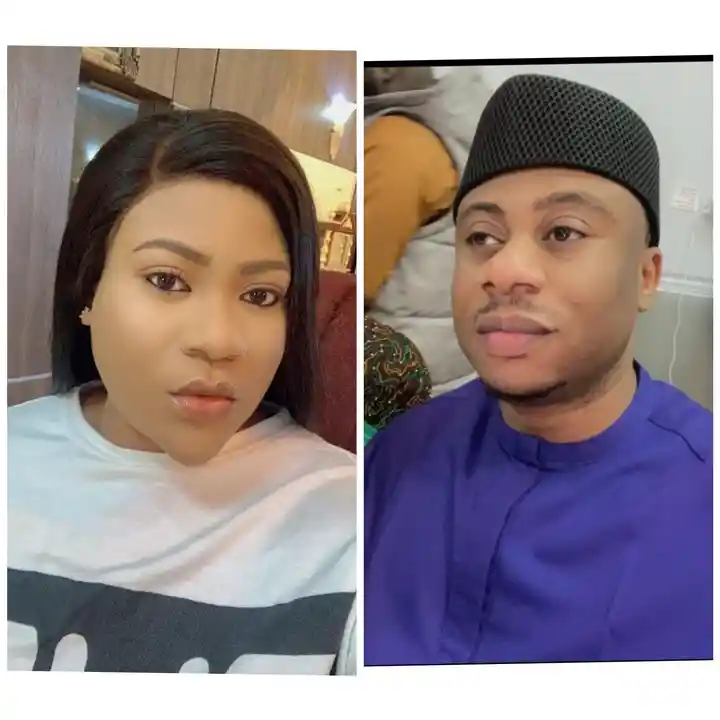 Nkechi Blessing, who seemed enraged with that statement, stated that despite all his degrees, he's still not very rich as she could employ and pay him for 10 years. She further stated that his ex-wife had all the degrees but she couldn't stay with him, and that there was also the story of three other women that obviously couldn't stay with him.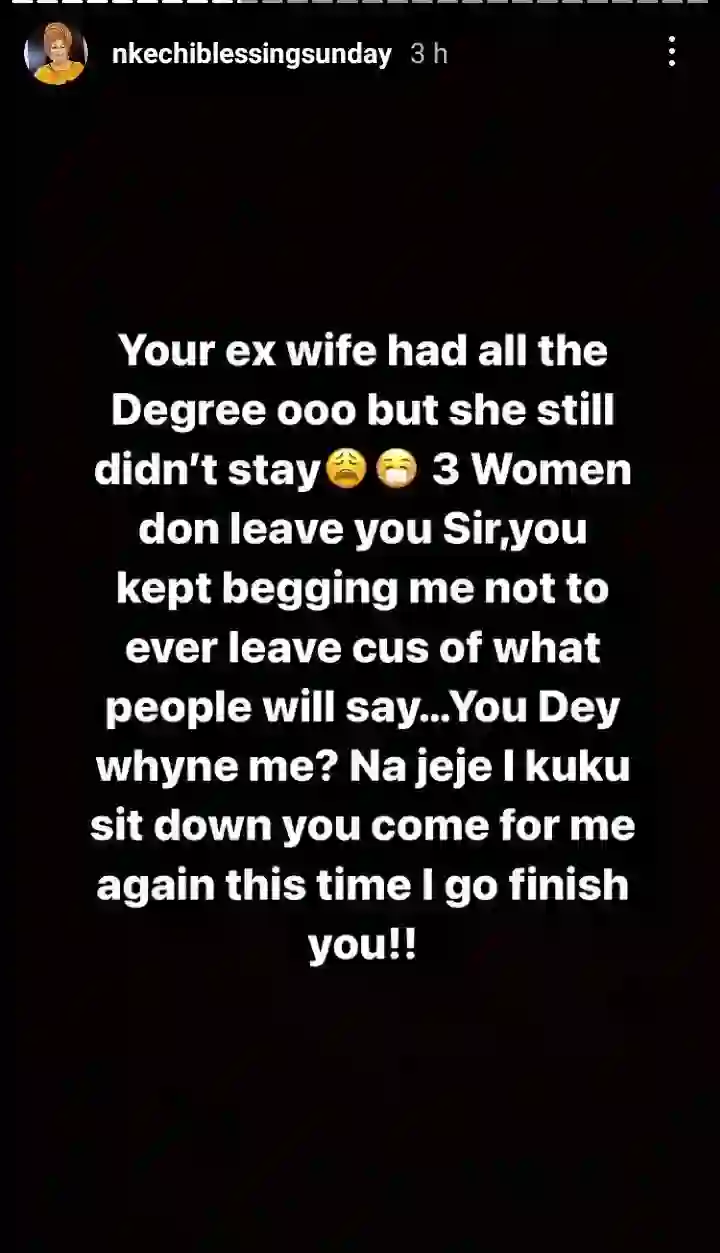 According to her, Falegan kept on begging her not to leave but stay with him because of what people would say after those other women left. She also went on to state that she sometimes helped him out with captions before he makes a post and also tutored him in his first interview for hours before he entered for it.