Nollywood star Yvonne Jegede has lavished attention on her son's 4th birthday celebration.
The mother of one celebrated her son's 4th birthday over the weekend. He was born on November 1st.
The chocolate-skinned actress acknowledged that planning the party was hard while sharing clips from it.
She did, however, take pleasure in her amusement.
She stated in her letter of thanks to the parents who attended his party,
"It's been a hell of a day and we had fun.
Thanks to all the parents".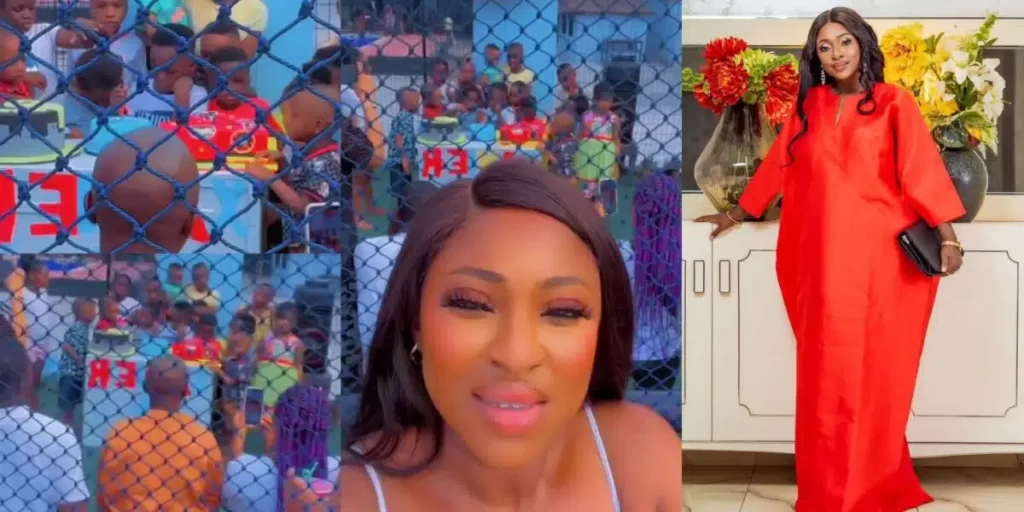 Yvonne Jegede's son's turns 4
Actress, Yvonne Jegede couldn't hide her excitement as she celebrated her son's birthday.
The actress's son, Xavier Jegede, who she shares with ex husband, Abounce Fawole, turned 4 on, November 1st.
The proud mother took to her Instagram page to celebrate his birthday.
Sharing photos from his birthday shoot, Yvonne hailed her son.
Comparing him to a president, she described her son as the coolest kid.
"This is what a 4yr old President looks like. Happy birthday to his excellency Xavier aka The Coolest Kid".