Lizzy Gold Onuwaje, a prominent Nigerian filmmaker, actor, brand influencer, ex-Miss Delta, and ambassador, took to her official Instagram page to share a new video of herself spending a relaxing time alone in a swimming pool. She was wearing a white hat that matched her swimsuit and sipping a glass of wine in the video she posted.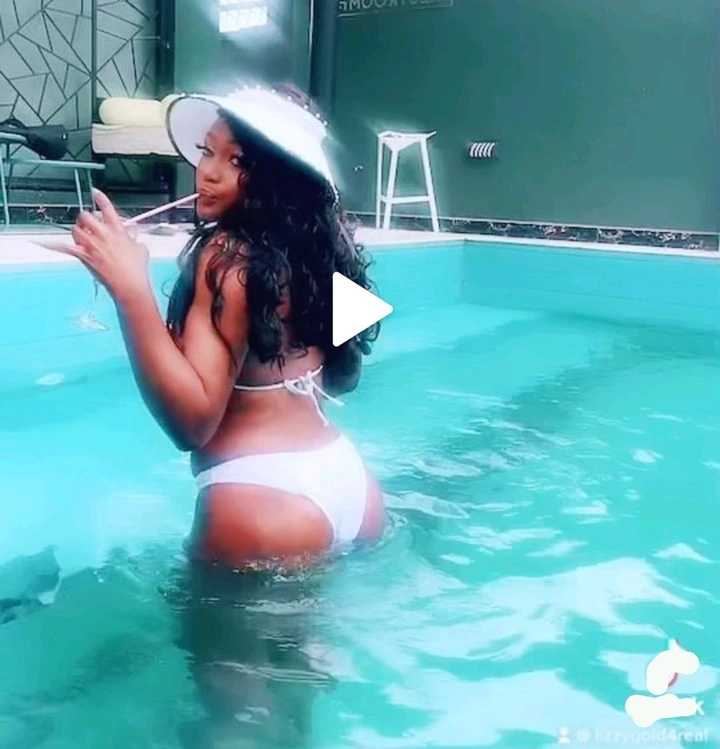 Without a doubt, the lovely actress Lizzy Gold is one of the few Nigerian celebs who like spending their free time doing things they enjoy. "Took a day off…swimming…a breathe of fresh water" she wrote in a new Instagram post.
Read how some of her followers reacted to her post.