There are rumors that Nollywood actress Funke Akindele and her husband, JJC Skillz, are having marital problems.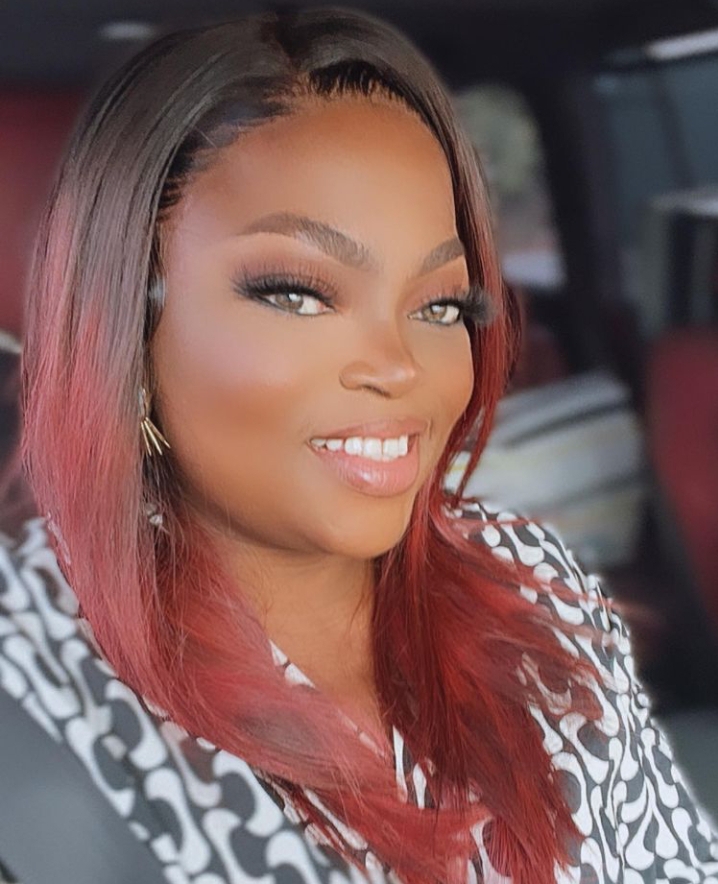 Cutie Julls, an Instagram blogger, claimed that Funke Akindele and JJC Skillz's marriage is in trouble, and the couple battled dirty at home, with the wife demanding her husband to leave her home.
According to the source, Funke Akindele accused her husband JJC Skillz of squandering money, which she strongly disagreed with, given that she is the company's owner.
Meanwhile, JJC Skillz has left his home and rented an apartment somewhere in Lagos and is currently in London to cool down and give his wife Funke Akindele some space to calm down.
The source added that Funke Akindele has been controlling the marriage for a long time, and JJC Skillz has tolerated her over the years.
The post reads: According to sources in Nigeria and majority in London, Funke and JJC Skillz' marriage is going tbrough some hardtimes to the extend that Funke reacting in anger verbally told JJC Skillz "Leave my house"
Sources present when the heated argument happened in their Amen Estate home quoted Funke saying "O ko owo mi je" when they tried calming her down.
Our source told us Funke Akindele has boldly accused Abdul Bello of squandering money which she did not agree to as the largest owner of company.
We are not sure if this has anythinh to do with the apartment Abdul allegedly rented somewhere in Lagos.
Skillz since left Lagos for London maybe to cool down and also give his darling wife some space to calm dowm also.
Our london Sources close to Skillz have also said that Skillz sorted to plan B cuz Funke has been "controlling" which Abdul has been tolerating all these years but it keeps getting worse
Hmmm.. at this moment, all is not perfectly well between Baba Ibeji and Iya Ibeji