While it is fairly simple for a guy to cause a woman to become pregnant, it takes real commitment to stay and raise a child. Every day, many people—both men and women—bring children into the world and essentially leave them to fend for themselves. We constantly hear accounts of absent or unfaithful fathers.
The fact that these children were brought into the world against their will and are now essentially left to navigate the world on their own with little to no instruction is just so tragic. Truly, that is a tragedy. Because of this, I'm dedicated today's list to super dads and looking at 5 Nollywood fantastic dads who are providing a positive role model for what a super and supportive parent looks like through their images. Now for the list, without further ado.
1. Williams Uchemba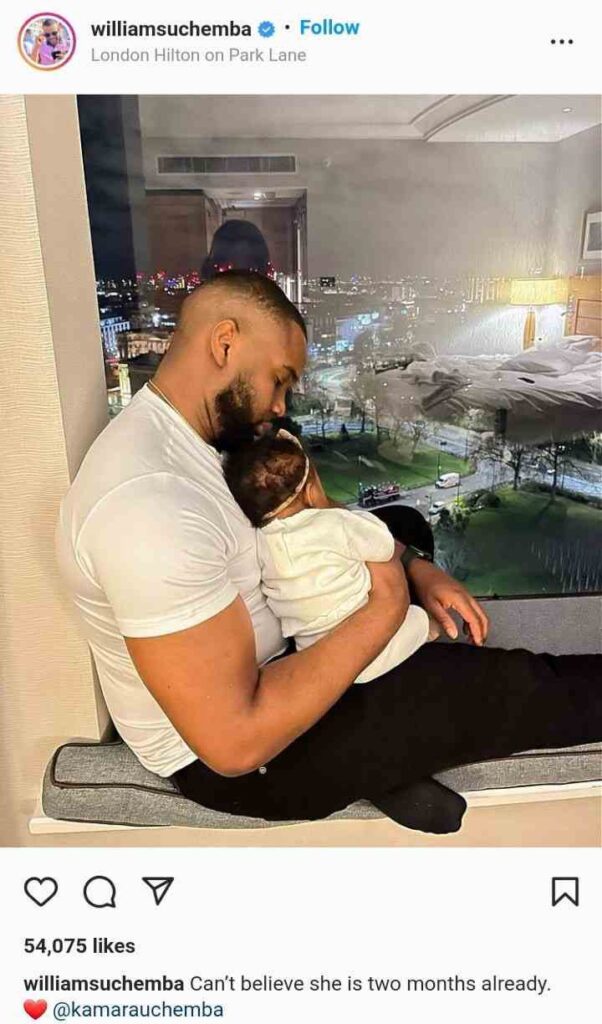 Williams Uchemba, a Nigerian actor who began his career as a kid performer, has since grown to have a very successful acting career and is, based only on what we see online, an all-around funny guy. A few years ago, he took under his wing a young guy in need who showed promise and radically changed that man's life. And now, earlier this year, he gave birth to a daughter they called Kamara, who is his own child. Williams has been providing a really good digital example of what a devoted and caring father looks like on social media, and it is simply so positive and uplifting to witness.
2. Deyemi Okanlawon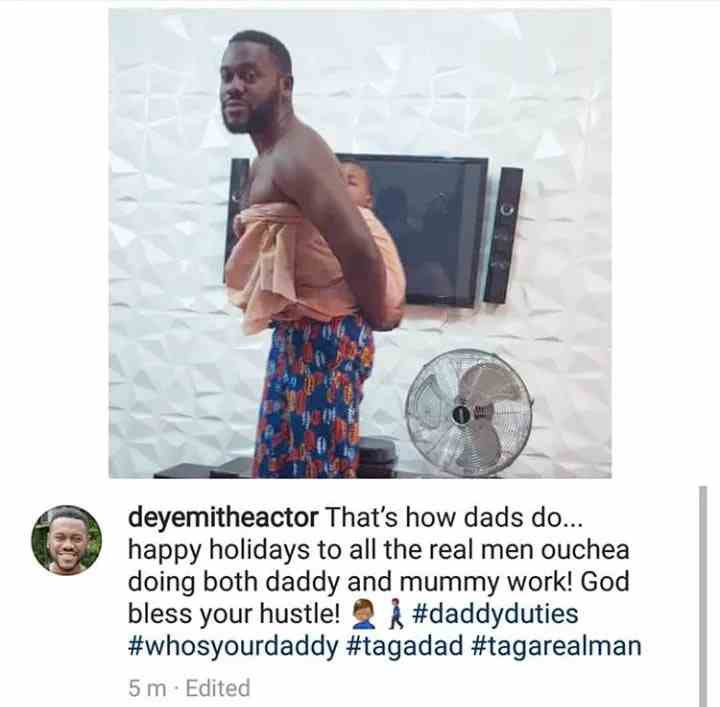 Actor Deyemi Okanlawon is another individual who is a fantastic role model for fatherhood. The actor is a proud and devoted father to his two children. When he posted an image of his infant strapped to his back on social media, he said as the caption, "Dads operate in that way. Happy holidays to all the true men who work as both fathers and workers! Godspeed with your effort!" Deyemi, thank you so much for performing the work!
3. Gbenro Ajibade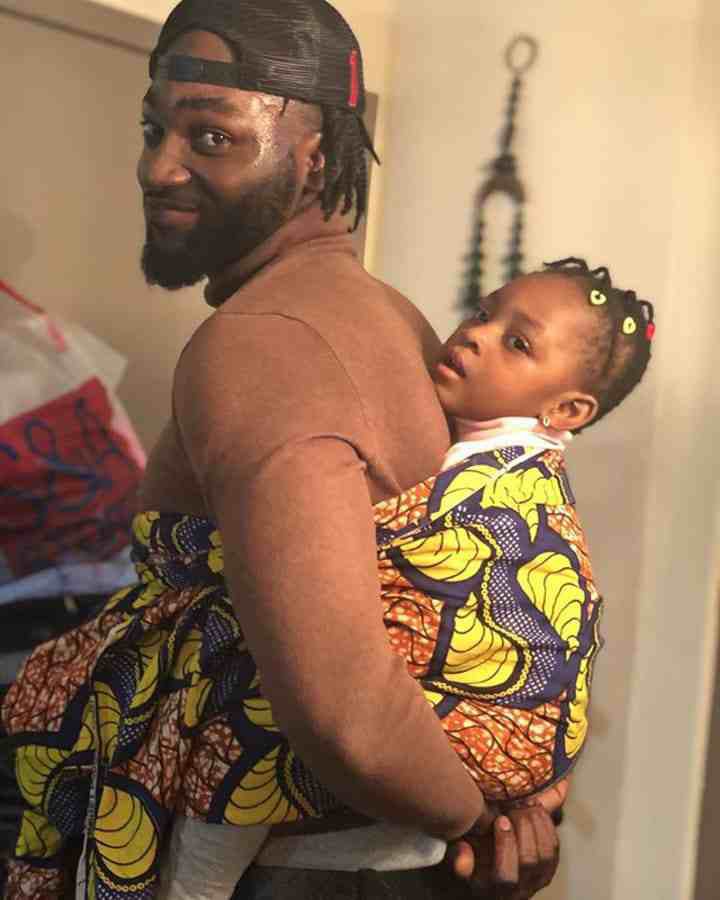 Actor Gbenro Ajibade is one person who is demonstrating this on social media. Just because a marriage doesn't work out doesn't imply that the task of parenting a child stops. Gbenro Ajibade continues to spend time with his daughter even after his ex-wife Osas Ighodaro and he publicly separated, and he documents this online as an example for other people to observe.
4. Jide Awobona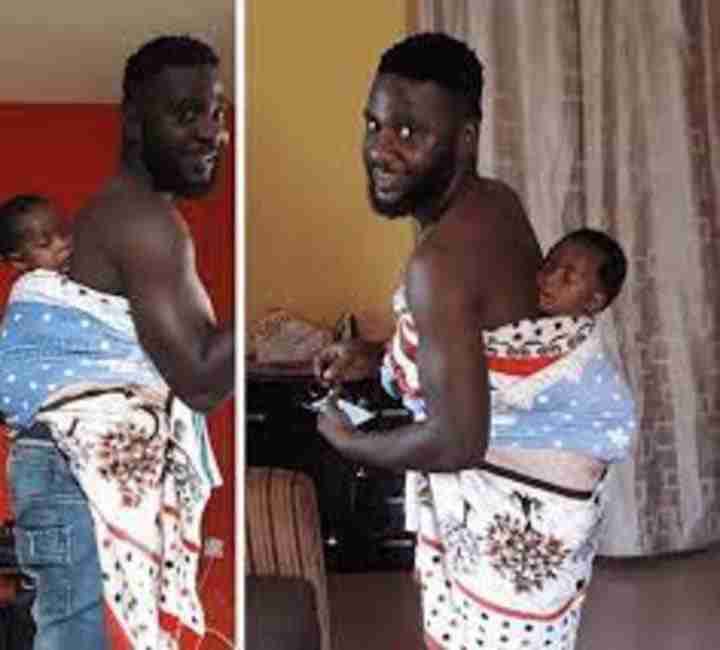 The actor Jide Awobona from Jenifa's Diary is the next Nollywood father on the list for today. Another man who used social media to brag about being a good father to his son and doing fatherly obligations was the famous actor. He captioned the photo beautifully, describing how much he loves his son and how he intends to take care of him. It is both beautiful to see and highly significant.
5. Jim Iyke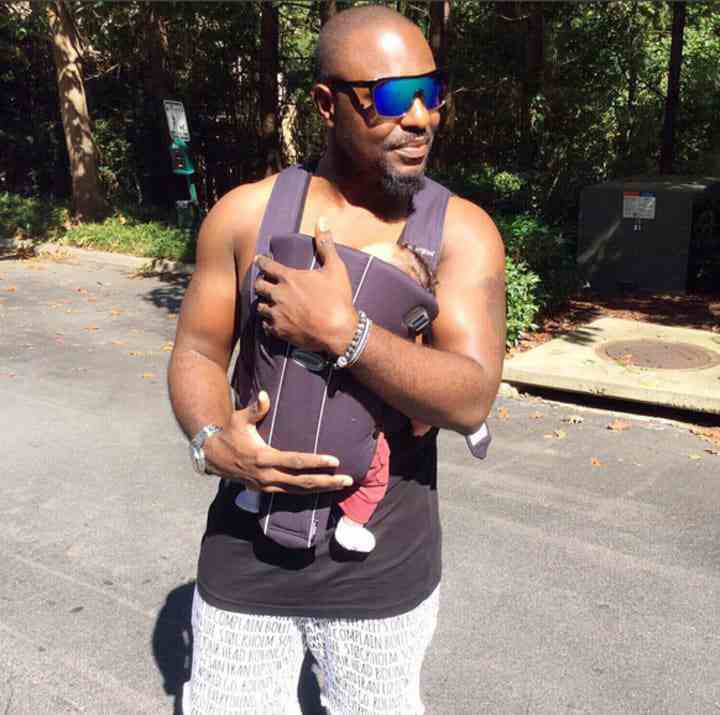 Jim Iyke, a prominent Nollywood actor known for his gritty roles and bad boy persona, is anything but that when it comes to his child. Jim, a three-time parent, has discussed his affection for his children in interviews. He has also used social media to display himself acting as a dad. It is a really good illustration of how important being a good father is no matter how "tough guy" someone may be.
6. Richard Mofe-Damijo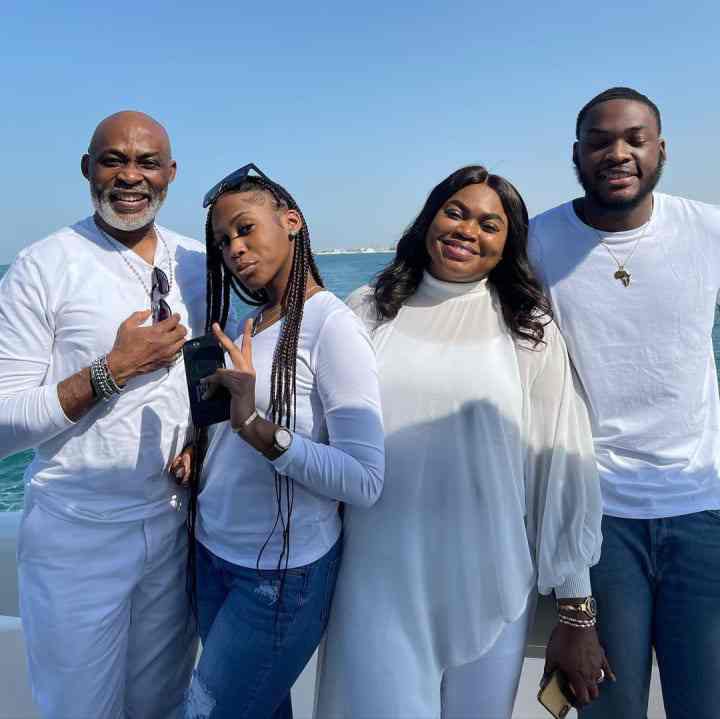 Nollywood actor Richard Mofe-Damijo is one guy who wonderfully epitomises this idea. Children should be loved and honoured at all stages of their lives, not only when they are young. Even though his children are now adults, Richard Mofe-Damijo still brags about and encourages them. Richard is also their biggest supporter on social media, where you can see him in the comments on his kids' posts. It's fantastic to see.
Huge congratulations to all the fathers who are actively raising their children. Even if it may appear foolish to some, it is necessary to see men actively caring for their children, so it is excellent and important to share photographs of guys, particularly renowned men, doing the difficult labour of parenting. It sets a good example and might inspire some of these people's admirers to put even more effort into the challenging task of raising their children. Another great shoutout and three gbosa for every papa that is doing it.