Popular media personality, Toke Makinwa, has shared a photo of herself on an airplane with former Nigerian President Olusegun Obasanjo.
According to the program host and lifestyle YouTuber, she met the former president on a plane and chose to snap a short photo with him.
She shared the picture on Twitter and wrote, "Look who I ran into".
See the picture below,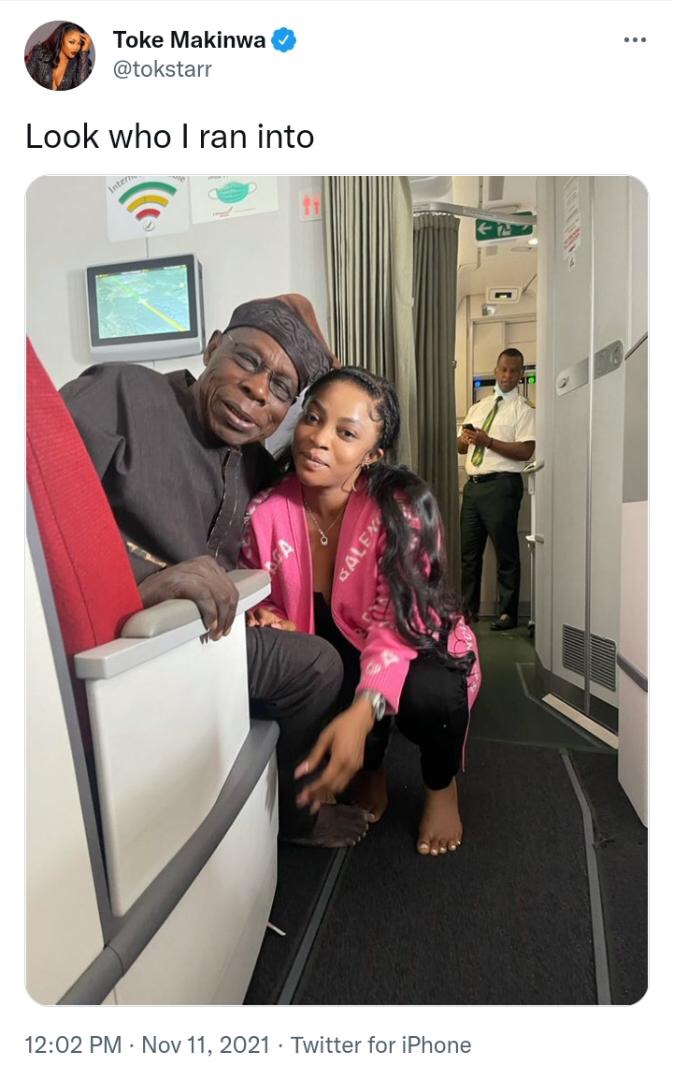 Recall that Gossipinfo News Reveal Toke Makinwa, an on-air personality, has credited her success to God's grace. She stated this to commemorate the fact that she is now 37 years old.
The OAP, who turned to Instagram to express her joy, claimed she found God after she surrendered everything to Him.
The renowned OAP reflected on how difficult the previous year had been for her while enjoying her new age.
Her life was mentally difficult at 36, she said, but she evolved and transitioned into a new age.
L"36 was a year of migrating from what was to what is to be; 36 was a year of shedding heavyweight, 36 was a year of evolution, 36 was a year of shifting from what was to what is to be."